The Whole Of Wembley Stadium Was Bouncing For Sean Paul's Unreal Summertime Ball Set!
9 June 2018, 19:52 | Updated: 13 June 2018, 12:08
He's one of the Ball's most experienced performers - so it's no wonder the whole of Wembley was dancing with him!
From the moment his hype man rose out of the stage, Sean Paul's set was already set to be one of the biggest vibes of the Ball - and he certainly didn't disappoint!
Capital's Summertime Ball 2018: How To Watch, Listen & Stream
Of course he had to have his signature towel with him at all times - and his squad of super hot dancers too!
Sean's got a HUGE back catalogue of hits, so he brought everything from 'Breathe' to 'Baby Boy' and 'Temperature' to get all 80,000 of you bouncing - it just wouldn't be summer without a bit of Sean Paul!
He's such an incredible performer, you guys were hanging on every word and note.
Sean couldn't wait to come back and perform for you all again, telling his fans:
UK I'LL BE BACK DIS WEEKEND FI @CapitalOfficial's SUMMERTIME BALL #CAPITALSTB!!! ALWAYS DI BEST TIME!!! WHO'S COMIN 2 DI SHOW?!?!?! RRR!!! pic.twitter.com/N6N9EbI7Zd

— Sean Paul (@duttypaul) June 6, 2018
Sean Paul looked ridiculously cool on the red carpet - we love that chunky chain too!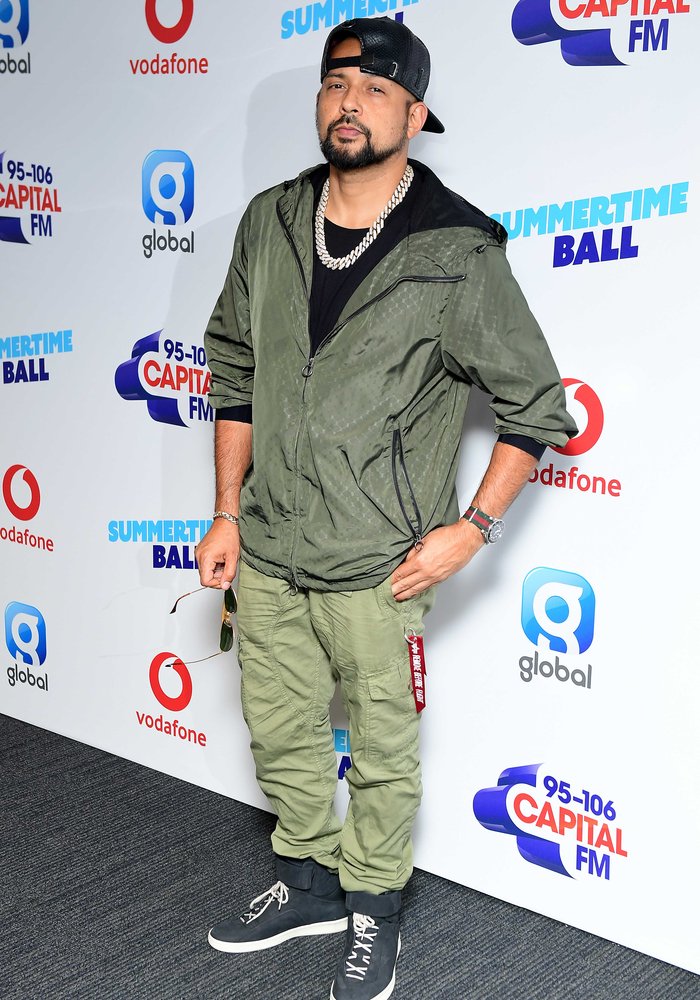 Pic: PA
Ahead of his performance, Sean Paul joined Roman backstage.. and tried his hand at singing after breathing in helium... don't try this at home, kids!
The whole of Wembley was jumping for Sean Paul and you didn't hold back on telling us how much you loved his set:
SEAN PAUL YES MY G

— Emah-Linzi (@Emah_Linzi) June 9, 2018
SEAN PAUL HAS BLOW MY MIND #CapitalSTB

— Fat (@FatPresenter) June 9, 2018
Le dj "are you ready for Sean Paul ?"

I WAS BORN READY FOR SEAN PAUL !

— C. (@_HalfOfMe) June 9, 2018
Is it wrong to twerk to Sean Paul when you're nearly 40? #CapitalSTB

— Samantha Pearson (@SamLPearson1978) June 9, 2018
Sean Paul is maaaaaaaad pic.twitter.com/cWrsXV4RCM

— Freddie Parks (@FParksy) June 9, 2018
SEAN PAUL TELPERATURE LIT FAM

— Emah-Linzi (@Emah_Linzi) June 9, 2018
Sean Paul Summertime Ball 2018 Setlist
'No Lie'
'Get Busy (Shake That Thing'
'Cheap Thrills'
'Got To Luv You'
'Baby Boy'
'Breathe'
'Like Glue'
'Temperature'
'Mad Love'
> Download Our App For Loads More Summertime Ball News!