These Mabel Fans Fly-Posted Their Entire Neighbourhood For The 'One Shot' Singer
31 August 2018, 11:45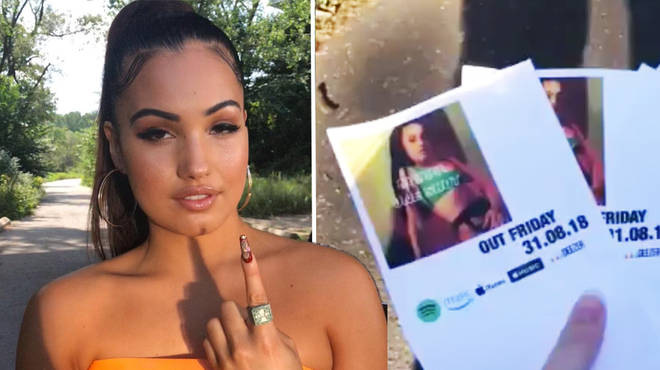 When it comes to dedication, these two fans have pledged allegiance to the church of Mabel.
With Mabel's new single 'One Shot' already making waves in the music biz, it was inevitable that her fans were ready to help her out with some guerilla style marketing.
Twitter users @carolinaxhs and @hskaits took to the streets to plaster images of Mabel's 'One Shot' artwork for the whole town to see.
> WATCH: Mabel Vows To Date A Fan... As Long As They Take Her To Disneyland
Of course Mabel tweeted the girls showing her appreciation for the dedication. We can't blame the pair for the effort, 'One Shot' is already an absolute banger.
> Download our app to keep up to date with all the latest music releases.
This isn't the first times fans have got together to plan surprises for the pop idols. It was only this week that Niall Horan fans prepared an entire light show for the Irish singer. Stans, take note: this is how to be a next-level fan, wow.