Jax Jones Reveals The Hate He's Received For Not Releasing His Selena Gomez Collab & It's Harsh AF
24 July 2017, 15:19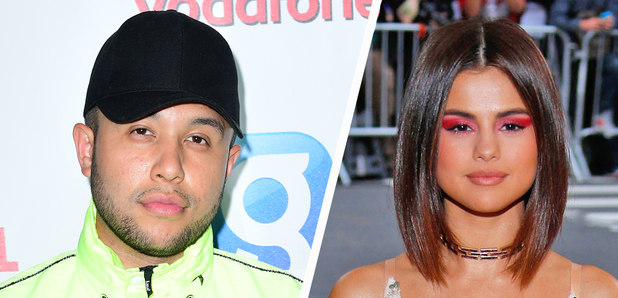 Some Selenators weren't happy he released his Demi Lovato collab first!
Sometimes being a superstar producer in the music game can have its difficult moments. Whilst you get to work with some of the biggest and best artists in the world, often you have to sit on a potential chart smash so that it can be released at just the right time.
The most recent example of that comes via 'You Don't Know Me' producer Jax Jones.
> Celebrities And Their Cartoon Counterparts - 21 Stars That Have Appeared In Animation
After teasing a brand new song with Selena Gomez earlier in the year, the Londoner went on to feature Demi Lovato on his most recent single 'Instruction', with the Selena track rumoured to be dropping later in 2017.
But whilst everyone is loving the brand new single, many Selena fans are pretty upset that the project with their fave star has seemingly been pushed back so that Demi's track could be released and they've made their feelings known by tweeting Jax Jones.
Speaking to the Daily Star recently, Jax revealed, "Someone tweeted me the other day saying: 'I woke up really angry today that Jax Jones still hasn't released his collab with Selena Gomez, he is the scum of the earth.' It is so vicious."
Brutal.
He went on to add, "I think the Demi collab has riled them up a lot more. The running theme is that the Demi fans claim Selena can't sing and the Selena fans say Demi is a flop and they are so horrible to each other, and to me!"
A quick look on Twitter showed the kind of messages Jax was referring to...
if you don't release Real By Selena Gomez, you'll never be relevant in America

— eli. (@illicitboy) July 22, 2017
so @JaxJones didn't release his collab with Selena as the lead. Selena gives her feats. their most successful songs. Anyway it's hiss loss pic.twitter.com/CHDgbd4PuF

— (@britneysfetish) June 14, 2017
You better make This is Real ft. Selena Gomez your next single buddy

— Israel (@israelsilvaniet) June 13, 2017
Selena rejected jax jones btw

— ㅤ (@iiwySG) June 13, 2017
After revealing the hatred that has been thrown his way, Jax had some more exciting news to reveal. It turns out that whilst he's got a Selena Gomez tune safely banked away, he's also got music with Zayn Malik and Louis Tomlinson in the works too!
The 'House Work' producer explained, "Yesterday Zayn was asking me for some music and then Louis has been talking as well. For me it would just come down to whatever the best song is. If they are both banging I reckon I can convince them both to work with me."
Well that is a couple of collabs we'd love to see, so if you could do your best to make that happen we'd be very grateful. Also, maybe release that Selena tune pretty soon too Jax eh!
Proving what a superstar he is, remind yourself of Jax Jones' brilliant performance at this year's #CapitalSTB alongside the amazing Raye...