WATCH: "If Stormzy Can, I Can" - Jax Jones Is Gonna Drop A Banger With Love Island's Kem And Chris
1 August 2017, 08:52 | Updated: 1 August 2017, 10:10
They've even got the single artwork made. It's getting serious.
The time was 9:02PM, on Sunday, 30 July 2017. The DJ, record producer and all-round hit-maker, Jax Jones, took to Twitter to post one of the most striking, iconic photos of our time...
It featured himself, Kem Cetinay and Chris Hughes. Just. Powerful.
> Love Island's Chris & Olivia Put Those Break Up Rumours To Bed With One Simple Instagram Photo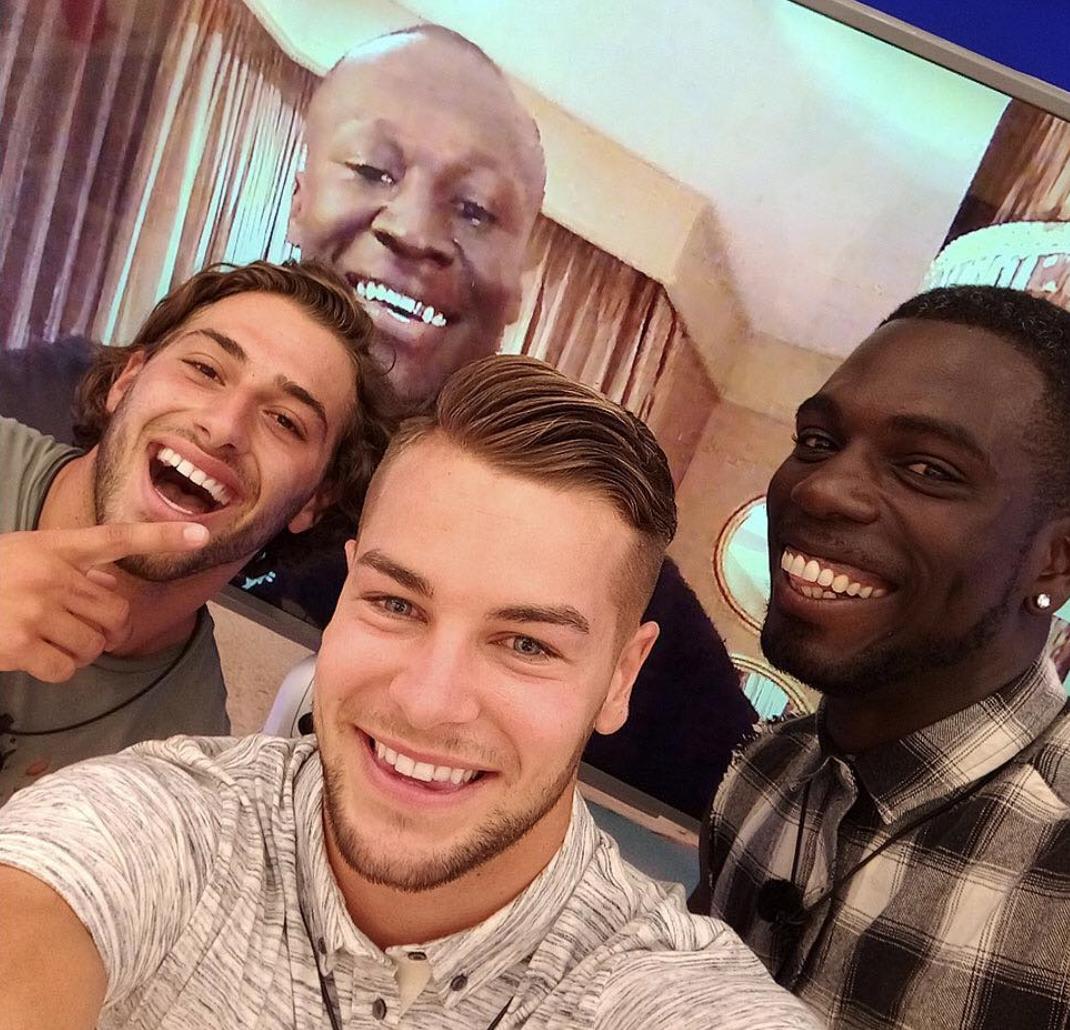 What was it? Was it Jax announcing his appearance in series 4 of 'Love Island'? Was it an upcoming single's artwork? We had to get our brightest duo on it... Even if it is a little worrying that Roman Kemp and Vick Hope are our brightest duo.
The 'You Don't Know Me' producer popped up on FaceTime to chat to the guys, and we had to check out what was going on with the real romance from 'Love Island'.
In nothing but a silk dressing gown, he told us that "If Stormzy can get in there, I'm getting in there too, bruv", promising that he's going to scoop up the prolific rappers before the 'Shut Up' grime star. And Jax seemed proper keen to actually collab with the boys, so... Kem, Chris - slide in the DMs already.
Forget about playing it cool.
Soon come @Chrishughes_22 @kemcetinay #LoveIslandReunion pic.twitter.com/BFGPhWjFKX

— JaxJones (@JaxJones) July 30, 2017
> Download Our App, And We're Gonna Give You Chris And Kem's Rapping Debut The Second It Drops!
We cried tears of joy at the news that Chris and Kem will be collabing with Jax Jones. Now we're crying 'cause of Chris and Cash Hughes. <3 STOP. IT. NOW. <3