James Arthur - 'You Deserve Better'
12 July 2018, 10:57
James Arthur proves he's the greatest rockstar ever in the music video for his anthem 'You Deserve Better'.
James Arthur takes his guitar in his hand, dons his flashiest suit, and gives it his all in the brand new music video for his Vodafone Big Top 40 top 15 banger, 'You Deserve Better'.
Shortly after shocking fans by pledging to quit music, James dropped the three-minute-long video, where he sings "Might be what you want, but I'm not what you need" in front of rows of flashing lights.
> Craig David Fangirls For James Arthur, After They Confirm Collaboration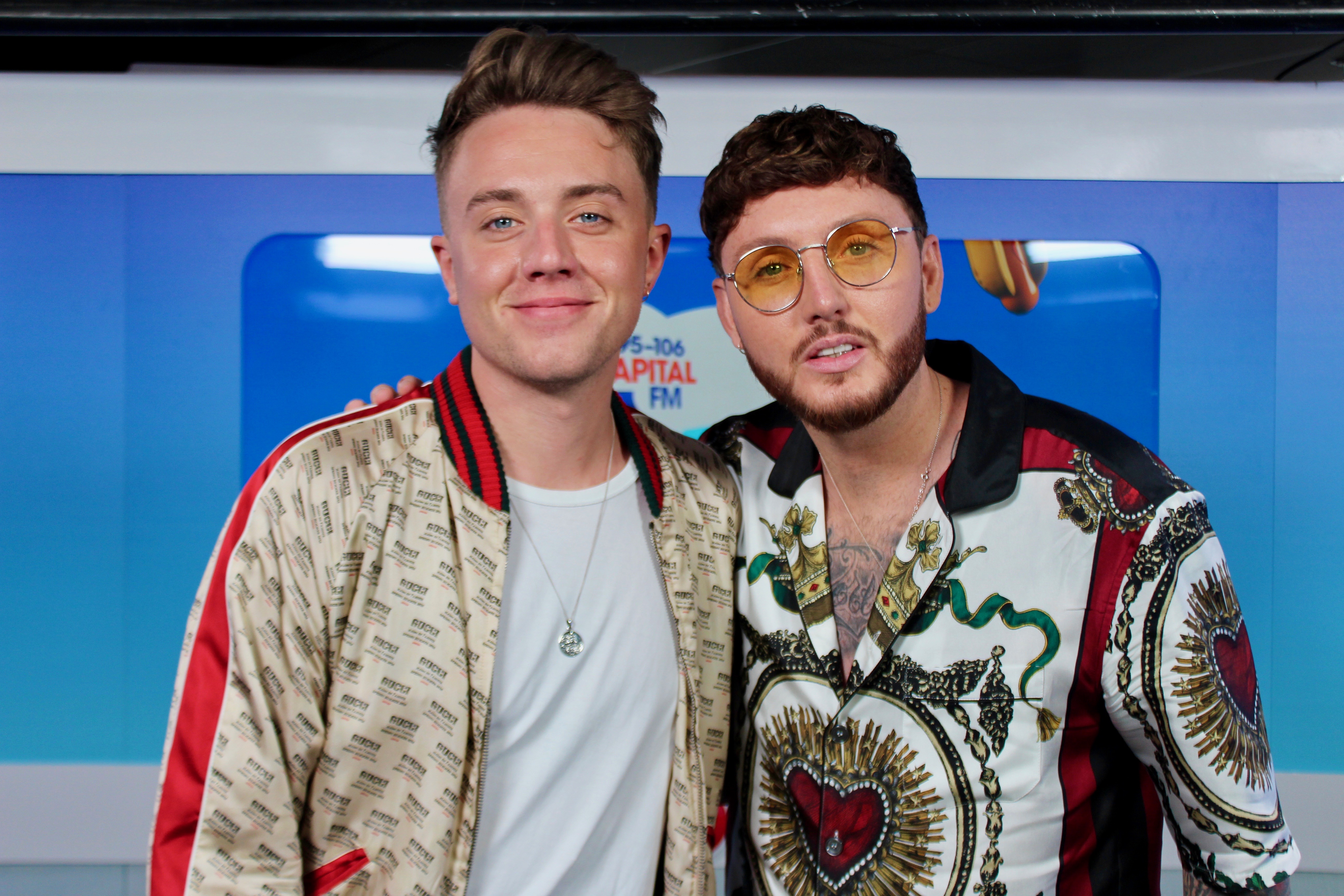 The 'Say You Won't Let Go' singer is also accompanied by his band, as well as a series of dancers, who flicker on and off on the television screens around him.
The song was originally written and recorded for his third studio album, and tells the story of a man who believes his partner deserves someone better than him.
> If You Wanna Hear More About James Arthur, Head On Over To Our App
James Arthur - 'You Deserve Better' Lyrics:
[Verse 1]
I'm just not sure my heart is working
And yours is beating double time
Deep down you know I ain't even worth it
It's not enough, babe, all I do is make you cry
[Pre-Chorus]
Like ooh-ahh, ooh-ahh
I know I do this every time
Like ooh-ahh, I know
That I just got to say what's on my mind
[Chorus]
You deserve better, better, better than me
Might be what you want, but I'm not what you need
You're better, better than you even realize
You deserve better, better, better than me
Might be what you want, but I want you to see
You're better off without me in your life
[Post-Chorus]
And I hope you'll find somebody else
That'll love you like nobody else
And I hope he gives you something real, oh, I love you still
But you deserve better, better, better, better
[Verse 2]
Give up on me, 'cause, babe, I'm hopeless
The more it hurts, the more it's right
You know I loved, I just never showed it
It'll be too late when you're with some other guy
[Pre-Chorus]
Like ooh-ahh, ooh-ahh
I know I do this every time
Like ooh-ahh, I know
That I just got to say what's on my mind
[Chorus]
You deserve better, better, better than me
Might be what you want, but I'm not what you need
You're better, better than you even realize
You deserve better, better, better than me
Might be what you want, but I want you to see
You're better off without me in your life
[Post-Chorus]
And I hope you'll find somebody else
That'll love you like nobody else
And I hope he gives you something real, oh, I love you still
But you deserve better, better, better, better
[Bridge]
Might be what you want, but not what you need
Baby, oh yeah
[Chorus]
You deserve better, better, better than me
Might be what you want, but I'm not what you need
You're better, better than you even realize
You deserve better, better, better than me
Might be what you want, but I want you to see
You're better off without me in your life
[Post-Chorus]
And I hope you'll find somebody else
That'll love you like nobody else
And I hope he gives you something real, oh, I love you still
But you deserve better, better, better, better