You Haven't Felt Pain Until You've Watched James Arthur Getting His Leg Waxed At The #CapitalSTB
10 June 2017, 20:44 | Updated: 1 May 2018, 08:15
"Oh my lord! That's a lot of hair!"
He's a big time Baller. He's sung some of the biggest tunes we've ever heard. Now he's performing in front of 80,000 people at the #CapitalSTB at Wembley Stadium.
But that doesn't mean he won't take part in Roman Kemp's, quite frankly, bonkers challenges.
> James Arthur Brought The Hippy Vibes To The Ball And Had The Crowds Rocking!
Since the very beginning of the day, Ro has been putting all of the stars to their limits to see who's the bravest. This is where our fave 'Say You Won't Let Go' singer comes into play.
While he was chilling all peacefully at Roman's exotic tiki bar, he thought he was having the time of his life, until Roman whipped out a waxing strip. It gets worse - this is the first wax James has ever had. And it gets even worse - James has exceptionally hairy legs.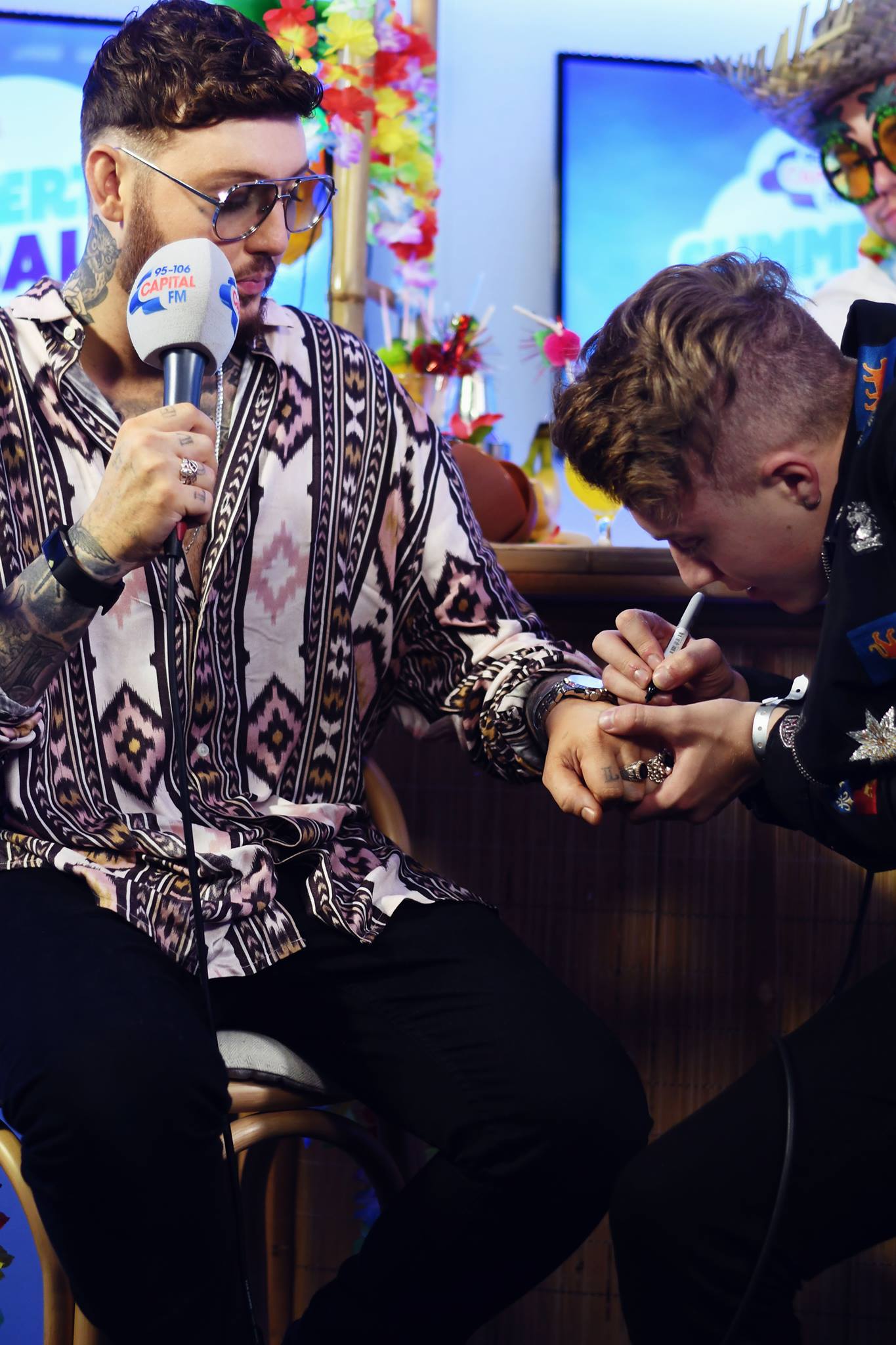 There James was thinking he'd be 'Safe Inside' Wembley Stadium. Oh, he was so, so wrong. James' body weight must have halved, what with the amount of hair that came off... And landed straight on Roman's hand. Ew. Ew. Ew.
And if Roman wasn't quite content with ruining James' body, he then went and defaced it with a Sharpie and a dodgy tattoo. One that's even worse than Ro's actual tattoo. There. We said it.
> Download Our App, And Listen To Every Single Bit Of The #CapitalSTB Right Now!
You will get genuine goosebumps when you hear James' rendition of 'Can I Be Him' at the #CapitalSTB...