James Arthur & Louis Tomlinson End Their Ongoing Feud And Finally 'Become Friends'
3 October 2016, 11:38 | Updated: 3 October 2016, 11:45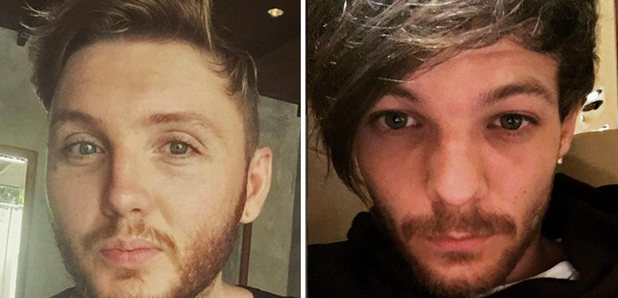 Despite their public fallout, the pair have recently managed to become friends through music...
A few years ago, James Arthur was going through a pretty tough time.
He was dropped by Simon Cowell's Syco label after a string of regrettable tweets and he was also in the middle of a feud against boybands.
He famously singled out Louis Tomlinson in tweets which he later deleted, but it seems like those words cut deep and the pair were at odds for the past few years.
Until now.
In an interview with a tabloid, James said, "Me and Louis are on really good terms. Over the last couple of years we've had a few conversations."
"I did say to him: 'Look, I shouldn't have been so vocal about things back then'. I apologised."
"Don't get me wrong, at first he was still a little bit p****d off and I was a bit p****d off with him – but we've worked it out over time, with a few false starts, and now we get on well.
Picture: Getty
"I've sent him my music and he's given me advice so we've sort of, in an unusual way, become friends."
Well it's nice to hear that the pair have ended their feud as we just want everyone to get along!
It's also a pretty good time for James' career tight now too.
His latest single 'Say You Won't Let Go' is currently number one on the Vodafone Big Top 40 after being re-signed by Syco.
"At the root of all the problems was me. Being No 1 is a little bit surreal – I thought I might scrape Top 50. It's just so rewarding", he said speaking to a tabloid.
With a new album on the way in the near future, it looks like James Arthur at back to his best.
You may also like...