WATCH: This Tiny Toddler Rocking Out To Craig David Is EVERYTHING!
2 February 2016, 12:23 | Updated: 3 February 2016, 07:28
It turns out this youngster is our spirit animal as she throws ALL of the shapes to 'When The Bassline Drops' with her dad.
When Craig David made his comeback at the end of 2015, the whole pop world erupted with excitement. And now, it looks like his fanbase is getting even younger!
This little girl, whose identity is unknown, is going viral in a video of her rocking out to the singer's comeback track 'When the Bassline Drops'
Encouraged by the van's driver, who we can only presume is her dad, the pair of them look like they are passing the time in the vehicle by showing off their best moves to the dance track.
The video has had over 3 million views on Facebook in the last 24 hours alone!
We want an encore! Perhaps she could rock out to Jonas Blue or Justin Bieber next? Watch this space.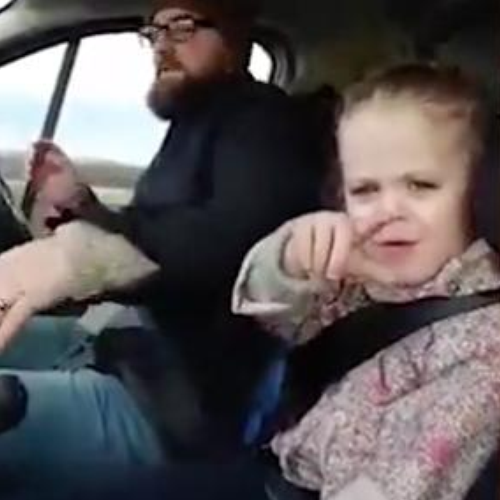 You may also like...