WATCH: Chris Martin Hitch-Hikes To The Super Bowl In Teaser For James Corden's #CarpoolKaraoke!
2 February 2016, 10:31 | Updated: 2 February 2016, 10:37
Chris Martin Carpool Karaoke: Coming Tuesday
01:08
Chris Martin, James Corden, a map, a radio and thousands of miles to go. What could go wrong?
Coldplay frontman Chris Martin is the latest guest (victim?) of James Corden's #CarpoolKaraoke and it looks like it'll be one of the FUNNIEST ones yet!
The 'Adventure Of A Lifetime' singer is seen hitch-hiking for a lift when the ever-loveable James picks him up and starts belting out a few Coldplay favourites with the popular UK star.
From singing the band's latest single to classic Coldplay like 'Viva La Vida' - it's clear James is loving EVERY MINUTE of this one.
Plus… Chris may be sitting down (obvs), but he STILL manages to crack out some of those iconic Martin dance moves.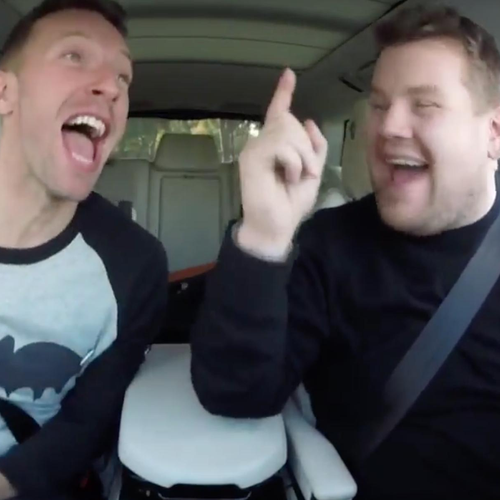 You may also like...