Charlie Puth Drops The Ballads... For Hardcore Rap In Instaoke!
We've all heard his incredible voice belting out tunes like 'Marvin Gaye' and 'One Call Away', but how will he deal with rapping Drake's 'Hotline Bling'? This will change EVERYTHING!
He's been nominated for THREE Grammy Awards this year, but there's only one gong he really, really wants to walk away with...
Max's Instaoke crown, of course.
She sat the 'See You Again' singer down and gave him two very different (and VERY difficult) jams to sing, but of course he pulled it off.
He opened with Shawn Mendes' 'Stitches' which Max couldn't help herself but throw a few shapes to, during. (Who can blame her?)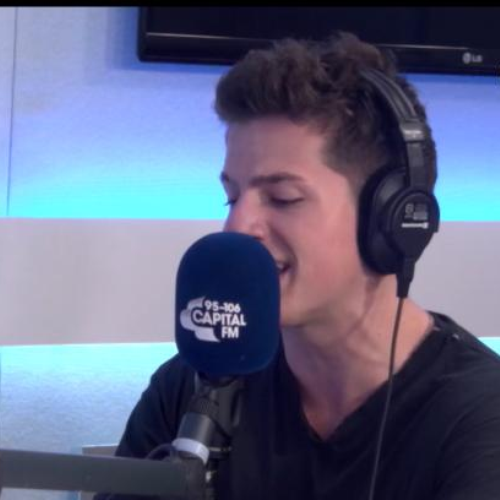 But his second song was one NO-ONE saw him singing so well; 'Hotline Bling' by Drake?! We mean, who knew his voice could go so deep?
Was it enough to make him the King?!
You May Also Like...