WATCH: Parents Recreate Justin Bieber's 'Sorry' Music Video. Kinda Cringe, Kinda Amazing!
22 January 2016, 11:01 | Updated: 22 January 2016, 11:03
Justin Bieber "Sorry" Parody | I'M 40 | The Holderness Family
03:13
The 'What Do You Mean' star's hit gets given the viral video treatment... and it's not easy watching!
So we've all been there - your parents get on the dancefloor at a wedding or birthday and embarrass the hell out of you.
Well, after seeing this new viral NONE of us have anything to worry about if we're not part of the Holderness family, who've just taken #cringe to a whole new level with their Justin Bieber parody video.
The pair have created their own versin of the 'Sorry' music video to celebrate turning 40 years-old and it's full of SO much dad dancing we can't quite cope.
Hit play on the video above and just TRY not to cringe your socks off before the end. It's basically an impossibility of life. Trust us.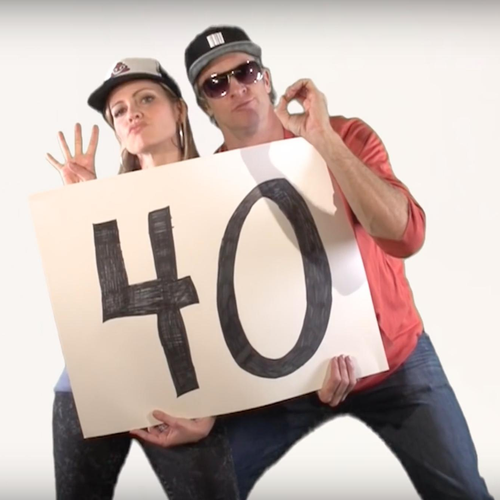 You may also like...