It Is Legit Impossible To Find Camila Cabello In This Super Hard Version Of Where's Wally...
14 March 2017, 13:45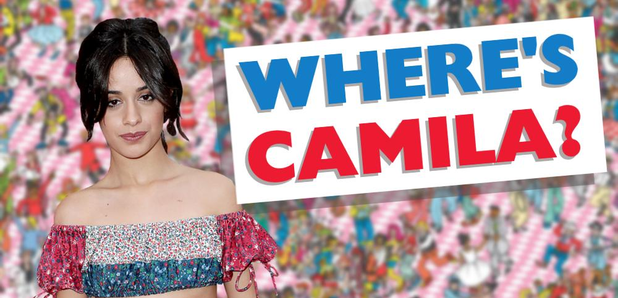 WARNING: You will spend a good 70% of your life trying to find her. You will not succeed.
A LOT has gone on in Camila's life, recently - not only did she leave the band Fifth Harmony, but she's gone on to collaborate with Shawn Mendes and Machine Gun Kelly. And she's still got more plans...
The 'Bad Things' singer was the cover star of Latina magazine, and spoke all things about 5H, dating and travelling across Europe.
"I want to make music, but I also want to go on road trips with friends" said the 20-year old. "I want to go backpacking around Europe. I want to meet a Spanish boy in Spain and fall in love."
So we thought we'd try to find Camila during her travels - maybe she'd treat us to an ice-cream... But it turns out it's a lot harder to do than we thought. Just see if you can find her faster than we did.
Just TAP to reveal the answer... (But don't you dare cheat.)

You May Also Like...