WATCH: Camila Cabello Nails These Shawn Mendes & Ed Sheeran Anthems In 'Finish The Lyric'
10 November 2017, 11:55
Did you expect anything less?!
It shouldn't be surprising that Camila Cabello knows every pop song word for word however seeing her belt out 'Shape Of You' and 'Teenage Dream' makes us want to sellotape headphones to our ears and keep this video on repeat.
> You Like Camila Obviously. And We Have LOTS Of Camila On Our App. It's A No Brainer...Download It Now!
We tasked Camila with a list of lyrics to finish (without googling the songs) and it's safe to say she absolutely nailed it.
But don't worry, we didn't make it easy for her...we stuck some Wheatus in there to keep her on her toes. In true Camila style, she knew 'Teenage Dirtbag' as well as 'Havana'.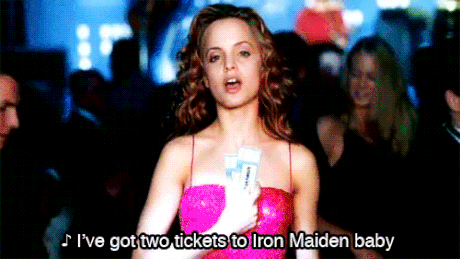 via: GIPHY
> WATCH: You'll Fall For Camila Cabello When You See Her Priceless Reaction To Naughty UK Place Names
Feel like there wasn't enough Camila rapping in this article? Here you go, you lil legends: