WATCH: We PROMISE You'll Lose It When You Hear Anne-Marie's Live Mash-Up Of 'Touch' And 'Shape Of You'
20 February 2017, 20:46 | Updated: 24 February 2017, 14:59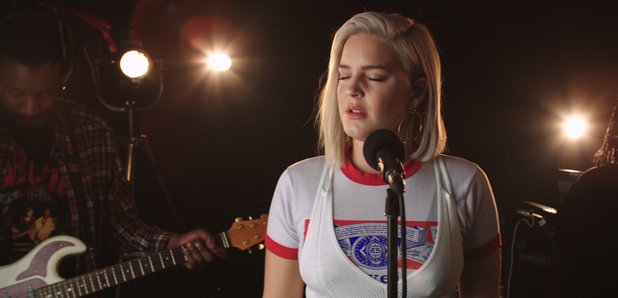 And she may have just thrown in a cheeky surprise in there too...
You can't get much cooler than Anne-Marie. We're pretty sure that that has been scientifically proven, to be fair. She's stormed the charts with the likes of 'Alarm' and 'Rockabye'. She can nail a bottle-flip challenge. And - most importantly...
She sang an incredible mash-up of Little Mix's 'Touch' and Ed Sheeran's Vodafone Big Top 40 champion 'Shape Of You'. Yes, it is as incredible as it sounds.
The 25-year old singer stopped by to chat to Roman Kemp, and we just had to get her in the studio to exclusively lay down a few tracks for us LIVE.
Anne-Marie sang some of her biggest hits, including 'Alarm', her newest single 'Ciao Adios' and her collaboration with Clean Bandit and Sean Paul, 'Rockabye', but we knew today was gonna be a good day when she belted out a funky dance version of 'Touch' and 'Shape Of You'.
Check out the rest of her covers here...
Anne-Marie - 'Ciao Adios':
Anne-Marie - 'Alarm':
Anne-Marie - 'Rockabye':
But the best part? As Roman Kemp's number one fan, she managed to even create her very own jingle for the Capital Evening Show. You've gotta hear it to believe it...
Anne-Marie - 'The Capital Evening Show Jingle':
You May Also Like...