Anne-Marie Got Drunk And Vowed To Delete Twitter
30 May 2018, 07:33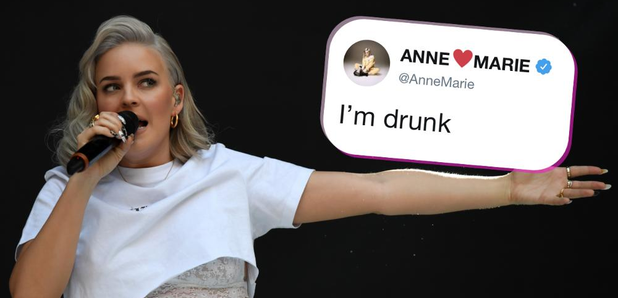 We've all made big mistakes on a night out-out, but Anne-Marie is DEFINITELY going to regret posting this...
Anne-Marie knows what she's doing. When she's not dropping banger-after-banger, she's winning over our hearts by singing 'FRIENDS' with her godson. (Srsly. Our actual hearts...)
But the 'Ciao Adios' singer may live to regret what's she's just done after a few WKDs.
> Anne-Marie's Grandad Regularly Proves He's Her Biggest Fan With These Amazing Tweets
Taking to Twitter, Anne-Marie told her 375,000 followers that she was drunk. No biggie. She's a big star who wanted to celebrate her success. It was her next sentence that shocked us.
"I'm deleting twitter". Those three simple words left us shook.
I'm drunk I'm deleting twitter

— ANNE♥MARIE (@AnneMarie) May 29, 2018
> Grab Our App And Catch Anne-Marie At The #CapitalSTB!
However, at time of writing, after ten hours, Anne-Marie still hasn't deleted her Twitter account, so we can all breathe a sigh of relief and remember we'll still be getting posts like this...
My uber driver keeps burping

— ANNE♥MARIE (@AnneMarie) October 20, 2017