Dino and Pete's Wheel of Takeaway!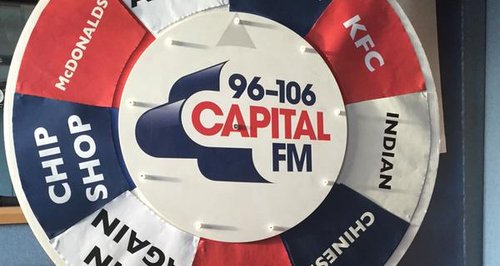 Ever been stuck when deciding what to have for a takeaway? We're here to help!
After mulling over the variety of choices of what to choose for the weekend takeaway, we decided to come up with the game-changing Wheel of Takeaway! Give us a tweet @DinoandPete and we'll spin the wheel for you! Check out the previous spins here!
@saffayaseen2014 boooooom pic.twitter.com/aiw9qKOZXU

— Dino and Pete (@dinoandpete) February 20, 2015
Look we've done yours @TheakstonCat pic.twitter.com/9gEdfvoOmY

— Dino and Pete (@dinoandpete) February 20, 2015