Olly Murs Announces New Album 'Never Been Better' AND A New Song!
30 September 2014, 09:29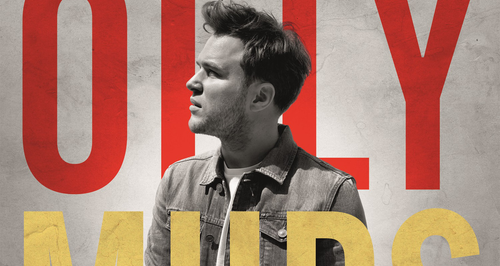 The UK star has teamed up with Travie McCoy for new song 'Wrapped Up'.
Olly's back… and he's got a new album, a new single AND a new team-up to announce!
The 'Troublemaker' star has been quietly working on his fourth album for some time now, and today announced the title of his new record as 'Never Been Better'.
Olly's ALSO teamed up with 'Billionaire' rap star Travie McCoy for the album's lead single and his new song 'Wrapped Up'.
The tracklist for the new album, Olly's follow-up to 2012's 'Right Place Right Time', is listed below.
For the keen eyed among you #MursArmy out there… you'll also notice he's teamed up with Demi Lovato on a song called 'Up'. Love it!
Check out the FULL track listing for Olly's brand new album 'Never Been Better' below:
'Did You Miss Me'
'Wrapped Up' Feat. Travie McCoy
'Beautiful To Me'
'Up' Feat. Demi Lovato
'Seasons'
'Nothing Without You'
'Never Been Better'
'Hope You Got What You Came For'
'Why Do I Love You'
'Stick With Me'
'Can't Say No'
'Tomorrow'
'Let Me In'
'We Still Love'
'Us Against The World'
'Ready For Love'
'History'
You May Also Like…