14 Of Katy Perry's Best Fashion Moments That'll Make You Want To Revamp Your Wardrobe
The 'Roar' superstar has ALWAYS had her own unique sense of style to get some fresh inspiration for your Spring wardrobe with some of Ms. Perry's most amazing looks.
1. Katy's not afraid to flash the flesh when the moment arises... especially if the sun's out!

Suns out, guns out.

2. And she knows that it's ALL about floral patterns right now, which is right up Katy's street.

We're digging this co-ord. Picture: Getty

3. Rule number one of being Katy Perry.... NEVER fear the stripes.

Is there such a thing as too many stripes?

4. Katy smartens up for Fashion Week... but the floral patterns are still centre stage.

Looking sharp!

5. When the sun's out... get on your sun hat and go SoCal with a floaty top and skirt combination.

We're basically going to be living in this look when Summer arrives.Picture: Getty

6. Katy's got no qualms about making an impression with some statement outfits and accessories.

This is an... interesting choice.

7. But you can't hold a good rock chick down... and every now and again the leather J's come out.

She's the only one that we know who could pull off a hat like that.

8. When it comes to a bit of festival chic... Katy's got ALL angles covered.

Because why can't you wear a baseball cap with a floral maxi dress? Picture: Splash

9. One of Katy's trademark looks is a long-sleeved but VERY short dress... and we LOVE it.

If you've got her killer legs, why wouldn't you show them off?! Picture: Goff

10. The mini-skirt is another fave of Ms. Perry... letting her show off those impressive pins!

Mini skirt + fluffy jumper = winning combo.

11. But DON'T forget to colour coordinate... EVERYTHING!

A little co-ordination never hurt anyone.

12. Katy Perry is not afraid to go sheer when it comes to fashion!

And we're seriously loving the floral embellishment! Picture: Getty

13. Katy definitely knows how to make an entrance...

... as she demonstrated at the Met Gala. Picture: Getty

14. Keeping things simple in a black dress, Katy Perry knows how to nail the red carpet glam.

Top tip: pair your dress with some embellished tights for a seriously fun look. Picture: Getty
Katy Perry Music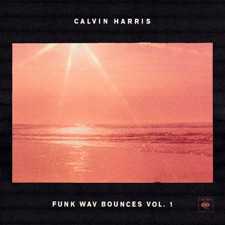 Chained To The Rhythm
Rise
E.T.