Katy Perry Is "Definitely Not" Ready To Have Children Yet: "I'm Not There Yet"
10 December 2013, 10:43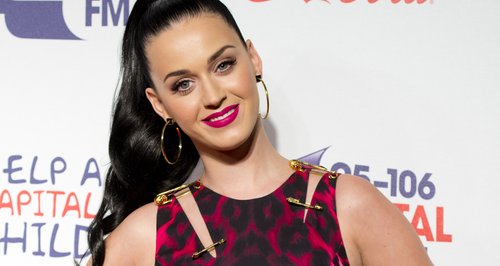 The 'Dark Horse' singer also speaks about her "rad" romance with John Mayer.
Katy Perry has opened up about her plans for the future and says she is "definitely not" ready to have children just yet.
The 'Roar' singer also opened up about her divorce from Russell Brand, and says the UK comedian was keen for the pair to have kids before their eventual split.
"I'm definitely not there yet, and I can't plan that far in advance," Katy reveals in the Janury 2014 issue of Marie Claire. "When I decide to have a family I'll just want to be Mom for a little bit.
"[Russell] really wanted me to have children and I knew I wasn't ready, I think it was a way of control," she explained. "I think it was part of, if I have a kid, then I would have to sacrifice, I'd have to be home more. I really wanted to, but I knew I wasn't ready for it."
The 'Unconditionally' star, who performed live at Capital's Jingle Bell Ball 2013 over the weekend, also opened up about her "rad" romance with fellow singer John Mayer.
See Katy Perry's new Marie Claire cover below (Credit: Marie Claire):
"He's just a fantastic partner," she admitted. "I've been a fan of his for such a long time. He's got a brilliant, brilliant mind.
"It's a rad, mature relationship," Katy added.