Ariana Grande's New Album 'Sweetener': Release Date, Album Tracklist & More
20 April 2018, 12:31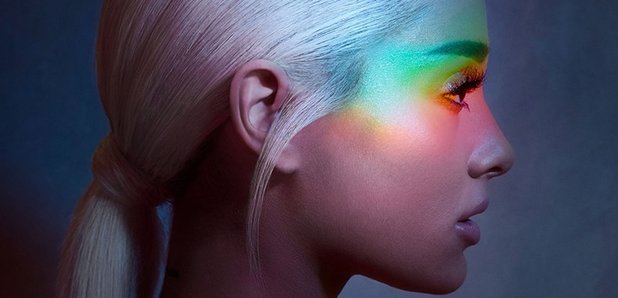 With the arrival of Ariana Grande's new single 'No Tears Left To Cry', here's all the details about her fourth album!
We've been getting hyped for Ariana Grande's fourth studio album for a long time, especially since she posted a teaser of new music to her Instagram account on 1st January.
But where is AG4 and when will it be released? Well here's everything we know so far...
> The QUEEN, Ariana Grande, Is Bringing Out New Music In 2018, And This Snippet Is Gonna Get You HYPED.
What Is Ariana Grande's New Album Called?
Ariana has confirmed that the new album is called 'Sweetener'.
It turns out that Ari has been trying to tell us the title for quite a long time - she captioned an Instagram picture "sweetener" way back in 4 November 2016!
The singer reminded fans on her Instagram Story that it was hidden in plain sight all along...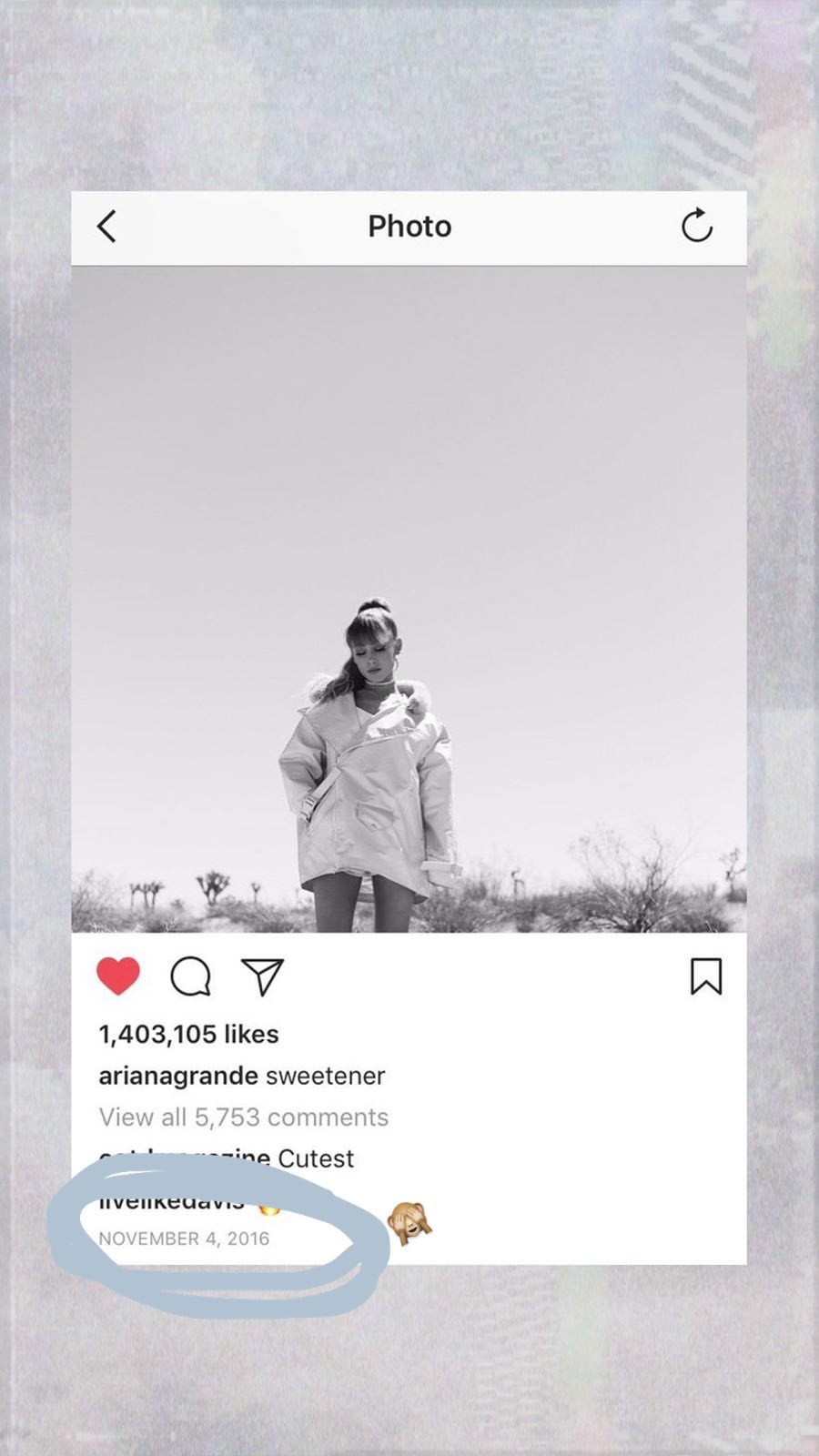 Credit: Instagram - @arianagrande
Speaking to US talk show host Jimmy Fallon, Ari said that 'Sweetener' is "about bringing light to a situation, or to someone's life, or somebody else who brings light to your life, or sweetening the situation".
What Is Ariana Grande's New Album 'Sweetener' Release Date?
It's expected that 'Sweetener' will be released on 20th July 2018.
On 1st May, Ariana revealed that there are only three 20ths until the album comes out - making 20th July the projected date. Ari has said she plans to do "something special" on the 20th of every month until the album is released.
What Is Ariana Grande's New Album 'Sweetener' Artwork?
There's a theory floating around online that suggests the moon could play a big part in Ariana's latest offering and we're totally buying into it!
One Twitter user spotted a picture of the moon in both a studio snap and on the wall during Ariana's recent album listening party...
Planets are always here #AG4IsComing #AG4 pic.twitter.com/owC4H4UlUR

— Katy & Ariana Charts (@chartskatyari) March 2, 2018
However, since the release of 'No Tears Left To Cry', perhaps we'll be seeing something a lot more along the lines of this:
ʎɹɔ oʇ ʇɟǝl sɹɐǝʇ ou
ʍou ʇnohttps://t.co/8RDqtRLeC8 pic.twitter.com/wL7QYWbyrW

— Ariana Grande (@ArianaGrande) April 20, 2018
Who Produced Ariana Grande's New Album 'Sweetener'?
It's been revealed that half of Ariana's latest album has been produced by long-time collaborator Maz Martin and the other half has been produced by the legendary Pharrell. She's also worked with Nas and songwriters Ilya and Savan Kotecha on the project.
According to reports, Ariana has written or co-written every single song on the album, making it a truly personal release that is sure to impress fans around the world.
What Is The Tracklist For Ariana Grande's New Album 'Sweetener'?
In the music video for 'No Tears Left To Cry', a list of potential track names for the new album can be seen on the floor next to Ariana. Ari has since confirmed that she "hid a tracklist in the video but it's not in order".
Ariana's new album tracklist:
Looking at the 'No Tears Left to Cry' music video and other hints that Ariana has dropped, this could be the tracklist for her new album 'Sweetener'...
1. Raindrops
2. No Tears Left to Cry
3. "?" feat. Pharrell
4. R.E.M.
5. God is a Woman
6. Successful
7. Sweetener
8. Breathing
9. The Light Is Coming
10. Borderline
Ari has said that 'Raindrops' is "kind of like an intro" to the album and is "a cover of a small part of a song from the '50s". The song is 'An Angel Cried' by The Four Seasons.
The singer has also revealed that 'God Is A Woman' is her grandmother's favourite song from the album.
> Download Our Fancy New App For All The Latest On AG4!
Whilst you're here, check out this incredible throwback video of Ariana and her pals recreating 'Mean Girls'...