Jingle Bell Ball 2018: Years & Years Want A Little Mix Collaboration ASAP
9 December 2018, 17:47 | Updated: 9 December 2018, 18:19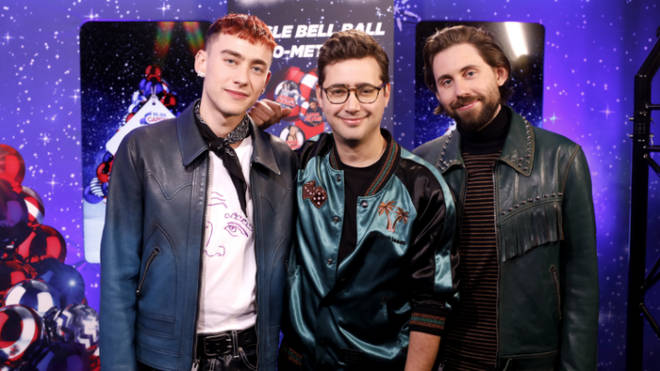 Years & Years have put out a public announcement for 2019 collaborations, revealing how hard it is to pin down artists, but are totally up for a Little Mix or Ariana tune!
Years & Years have expressed their desire to work with Little Mix, Ariana Grande, or, literally anyone as they've admitted how hard it is to collaborate with other artists as everyone is just so damn busy.
>The Most Iconic Pictures From Saturday's Jingle Bell Ball Performances
Stopping by for a chat backstage at the Jingle Bell Ball, we wanted to know what they've got in store for us in 2019, and when we asked if they'd want to give it a spin collaborating with some of the hottest acts like Little Mix and Ariana they replied: "
"Yes! Definitely! Both! We've been trying to do collabs for so long and it's almost impossible to get anybody, everyone is so busy collab'ing with everyone else but not us! It's a collab party and we're not invited!"
Olly Alexander carried on to shoot his shot at other artists saying: "It's always political and not because of the artist, but we're open to everybody, anyone who wants to help us, we're available!"
Their most recent venture was with Jax Jones on the huge hit 'PLAY', so we can't say that they're doing too badly at ALL on the collab'ing front!
>Grab Our App To Make Sure You See Little Mix At #CapitalJBB