Sigma - 'Nobody To Love' (Live At The Jingle Bell Ball 2016)
4 December 2016, 22:24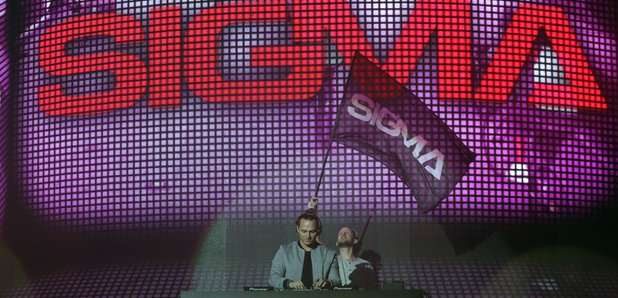 Drum & Bass never sounded so good – that's the only description for Sigma's standout #CapitalJBB set and we loved it!
When the crowd are as excited as they were before Sigma's set at Capital's Jingle Bell Ball with Coca Cola, you can guarantee that something pretty incredible is going to happen and it sure did.
This DJ/Producer duo sprung to the public's attention with their rework of Kanye West's 'Bound 2', so it was only right that they set off their dynamic live set with that dancefloor smash.
With a set full of party starters, Sigma were THE act to bring the UK's biggest Christmas party to life and considering that the whole of London's O2 Areana were up and dancing, we'd say they nailed it!
You can relive their amazing #CapitalJBB set by clicking play on the video below – you definitely do not want to miss this one!
As well as 'Nobody To Love', Sigma performed a number of their other huge hits, turning the #CapitalJBB into a jungle.
Sigma– Jingle Bell Ball 2016 Setlist
'Nobody To Love'
'Coming Home'
'Glitterball'
'Find Me (feat Birdy)'
'Changing'
Sigma 'Nobody To Love' Lyrics
I know you're tired of loving, of loving
With nobody to love, nobody, nobody
So just grab somebody, no leaving this party
With nobody to love, nobody, nobody
I know you're tired of loving, of loving
With nobody to love, nobody, nobody
So just grab somebody, no leaving this party
With nobody to love, nobody, nobody
I know you're tired of loving, of loving
With nobody to love, nobody, nobody
So just grab somebody, no leaving this party
With nobody to love, nobody, nobody
I know you're tired of loving, of loving
With nobody to love, nobody, nobody
So just grab somebody, no leaving this party
With nobody to love, nobody, nobody