Sean Paul Reveals New Song With Shakira & Explains How Excited He Is To Work With Her
5 June 2017, 15:37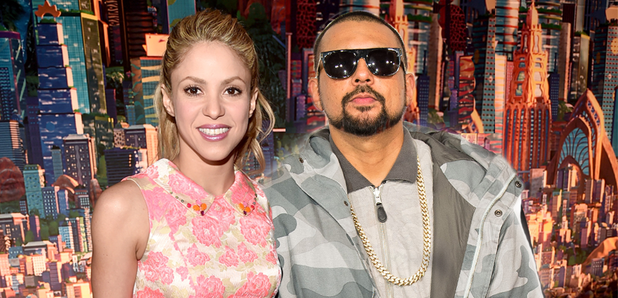 Ahead of his performance at the #CapitalSTB, Sean Paul has been chatting about his big next single...
In recent times Sean Paul has worked with the likes of Dua Lipa, Clean Bandit and Migos on some of the biggest and best tunes of the last 12 months, but his next collaboration is with one of his dream artists.
Yes, SP is finally getting the chance to work alongside Shakira and he couldn't be more excited about it!
> Sean Paul's Promising To Go "All Out For The UK Fans" At The Summertime Ball!
Speaking about the new song called 'Mad Love' recently, Sean explained, "I got something kind of more poppy coming in a little while, with Shakira. The song's called 'Mad Love', it's about being mad and having love, it's more sexy. It's not about love, it's the sexiness."
He went on to add, "We've always wanted to work together, and I was like, 'Yo, I've always wanted to work with you!' She was like, 'I've always wanted to work with you too!' And I was like, 'No, I've always been told that you're busy.' And she's like, 'I've always been told that you're busy!' It's a dream come true for me, I've been wanting to work with her [for a while]."
We're not sure how long we'll have to wait until we get a taste of 'Mad Love' from these two, but fingers crossed it won't be long.
> You Won't Recognise The #CapitalSTB 2017 Stars In These AMAZING Throwback Pics!
Sean is all set to wow the 80,000 stong crowd at Wembley Stadium for the #CapitalSTB this Sunday and given how incredible his performance was at Capital's Jingle Bell Ball back in 2016, it's safe to say we're pretty darn excited!
Why don't you relive that #CapitalJBB performance alongside Dua Lipa now?