WATCH: James Arthur Sets The Record Straight Following Reports About His 'Beef' With Ed Sheeran
12 April 2017, 11:56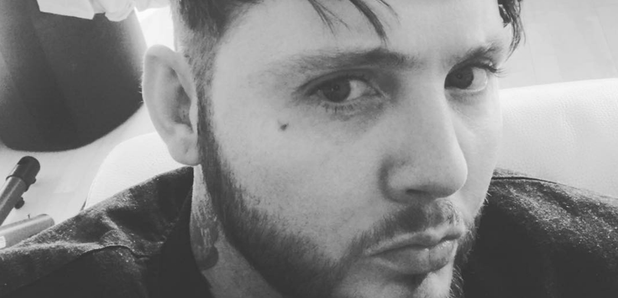 "So ridiculously out of context. AGAIN."
After stories of James Arthur slamming Ed Sheeran, ZAYN and Justin Bieber emerged recently, we knew something wasn't right.
James was only in the Capital studio a couple of months ago when he covered Ed's huge track 'Shape Of You', so why is he suddenly now reportedly gunning for the fellow chart topper?
Well we gave him his chance to explain how his comments during a recent interview were taken out of context and here's what he said...
The whole thing stemmed from an interview with a tabloid recently where James was quoted as saying, "I'm not saying none of these guys are talented, but people think Ed Sheeran crawled off a couch and lived on the street or something but him, Ellie Goulding… they all come from Suffolk, Surrey, Richmond."
"They come from support. I think Sam Smith's dad got a huge loan or something to help his career. Those things can help artists get attention but I guess my song Say You Won't Let Go proved it's about the song".
James went on to add, "I think Justin Bieber and Zayn have both been listening to me a lot and they basically wanna be me. There's a couple of tracks of Zayn's where he ad libs. I asked Louis Tomlinson whether he's been listening to me and he said, 'Yeah, he's been lurking'."
Whilst these quotes were clearly tongue in cheek, it appears that they've been taken out of context and reports of a feud between James and his contemporaries has now emerged.
Straight after the initial stories emerged, James posted several tweets addressing the whole thing...
An interview I did recently in which I talk about other artists has been completely twisted. So ridiculously out of context. AGAIN.

— James Arthur (@JamesArthur23) April 9, 2017
Everyone wants to read someone has "slagged" or "bashed" another person. Come on. This is the world we live in. #LOVE

— James Arthur (@JamesArthur23) April 10, 2017
Haha you honestly think I said zayn and Justin bieber want to be me??! Really? And if in a million years I did.. would I not be JOKING?! https://t.co/N3uI2bJNIr

— James Arthur (@JamesArthur23) April 10, 2017
James has spoken openly about regretting mistakes he made earlier in his career, but since his return to the limelight the X Factor winner doesn't seem to have put a foot wrong.
Let's hope stories like this don't derail him from making the music we all know and love.
You may also like...