James Arthur And One Direction's Louis Tomlinson In Secret Text Row?
8 November 2013, 08:56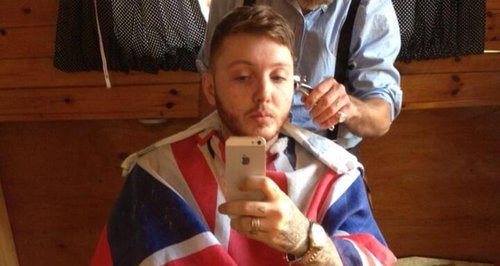 The X Factor champion discusses the feud online with fans on Twitter.
James Arthur has hinted that One Direction star Louis Tomlinson sent him a series of unsavoury text messages – causing a rift between the artists.
The 'Impossible' singer first revealed something was wrong with an outburst of "F*** boybands" on his social networking account.
This prompted Directioners to hit out and question what he meant as they defended their idols.
James was then seen answering some of the questions being fired into him.
"You are all correct I wouldn't be where I am if it weren't for Louis Tomlinson.. Not the years of working hard in the real world," he declared.
Adressing one fan, he said: "I didn't say you did.. I have nothing against one direction fans or the band itself I have an issue with one member"

"look, I do appreciate they're help but like a lot of people.. When I said 1D were about marketing certain members of the band"

"turned on me too been though I meant no offence and they were pretty awful to me to I don't suffer them or pretend to like"
Both stars rose to fame during their time on The X Factor, and James also hit out at anyone who thought he was damming the show.
He added: "Never forget where you came from? .. Pretty sure I credit the Xfactor for changing my life 100 times a day.."
One Direction have been involved in a series of feuds in 2013 with Louis hitting out at Jake Bugg's comments on Twitter as well as Liam Payne coming to blows with 80s star Boy George.
Meanwhile, James will be performing on Saturday 7th December at Capital FM's Jingle Bell Ball 2013.
This year's event will also feature Katy Perry, Lady Gaga, Tinie Tempah, Jessie J and more.