"I Must Not Have Done Enough" Fans Rally Round James Arthur After He Misses Out On A BRIT Nomination
15 January 2018, 10:20 | Updated: 15 January 2018, 10:27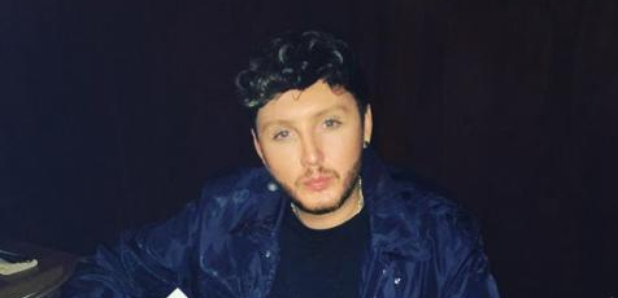 There's always next year, James!
James Arthur is pretty much the comeback king after returning from a few years out of the limelight with a number one hit, 'Say You Won't Let Go', in 2016 so it's no wonder that the #Jarmy were pretty surprised to see he didn't get any BRIT nominations this year.
James replied to a fan who tweeted, "James Arthur should have been nominated for this #Brits" [sic] saying "I must not have done enough".
I must not have done enough https://t.co/c5gixXk2Vf

— James Arthur (@JamesArthur23) January 13, 2018
The fans immediately rallied round James, tweeting him:
You did more in one year then many do in their whole life James I sure can't imagine what it means for you, but I can tell you this: if there ever were any award big enough to show what you all did and do, you deserved them all

— Lisi (@happylilly70) January 13, 2018
You've proved to everyone that it's okay to go away and create the best music you've ever written! and prosper doing It! You don't need an award to show that! Remember this.. pic.twitter.com/gaIjhdJKJo

— Charl (@Charllouiseox) January 13, 2018
MY THEORY IS....They know that you did more than enough but if you would be at the #BRITs the others nominated wouldn't have chance to win anything cause you would win all awards in every category

— Jeanette ||JArmy (@JeanetteWeber17) January 13, 2018
You're always #1 in our eyes @JamesArthur23 #JArmy

— Angellit M (@AngeldeLagrimas) January 13, 2018
Of course it's natural to want to be recognized for all of your hard work and talent.
Your fans see you and all that you are. We adore you and your music! I'd say you've already won! #urmyfavorite #winner #numberone

— Churchie (@Churchie92) January 13, 2018
Wtf..... you made the best comeback Ever ......turned the world around I'm a proud fan love you xx xx

— Tracy Morgan#JArmy (@spanishlady123) January 14, 2018
Although James missed out on a nod this year, he's previously been nominated for British Single Of The Year for 'Impossible' back in 2013 and got two nods in 2017 for Best British Artist Video and British Single of the Year for 'Say You Won't Let Go'.
Here's hoping 2018 will be his year – James definitely deserves a BRIT in his awards cabinet!