Halsey and G Eazy Split Up Again As She Is Left "Heartbroken" By The Break Up
24 October 2018, 11:41 | Updated: 28 November 2018, 15:45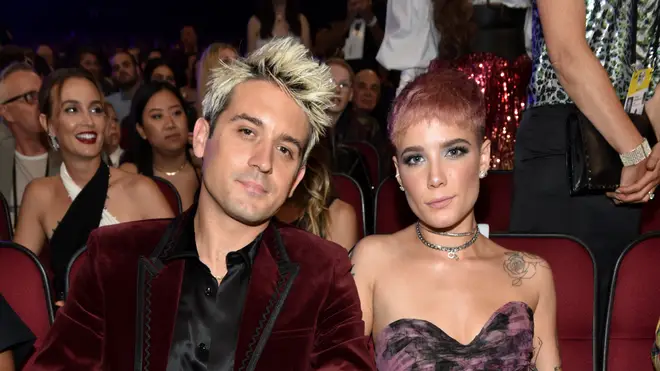 The 'Him & I' couple's split comes just after he gushed about how much of an "incredible artist" she is.
It looks like Halsey and G Eazy have split up yet again, just after the rapper gushed about how incredible she is.
G-Eazy And Halsey Have Split Up, After A Year Of Dating
The break up rumours have surfaced after the couple stopped following each other on social media, and is their second split of the year.
G Eazy and Halsey, real names Gerald Gillum and Ashley Frangipane, had only got back together in August after she publicly announced their first split on social media in July, releasing a statement reading, "I normally keep this kind of thing private but provided our public nature I feel I need to inform my fans.
"G-Eazy and I are taking some apart. I'm eager to continue the upcoming passage of time dedicating myself to my art and career, and the duration of my tour. I wish him the best. Thanks for respecting our privacy at this time."
Although they are yet to address the current nature of their relationship, the latest split comes just after Gerald gushed about how amazing Halsey is as an artist and a person.
He told E!, "I mean she's an incredible artist. She's really inspiring to watch work... she's one of those that when you hear her voice come through live from the booth, it hits you right away. It's pure."
Back in September, G posted an adorable birthday message for her, captioned, "Happy birthday to this one. I love you so so so much and I always will. I myself, along with millions and millions of other people appreciate you more than you'll ever know. You're the brightest star in the sky. So grateful to get to travel thru life with you, so happy to call you my queen. Happy birthday baby".
He told Entertainment Tonight about the post, "[I was] just speaking from the heart. I think the world of her. She's a really special person, a really special human being. Besides how great of an artist she is, but as a human, I love her." 
Halsey is said to have been left heartbroken by their relationship ending, with a source telling HollywoodLife, "Everybody knew it was only a matter of time before they broke up again, but they had to let Halsey do her thing and get it out of her system.
"Once the circle of trust is broken, there's really no point in trying again, but Halsey still loved G-Eazy, so she had to give it another try, so she did, and sure enough, it was the same result. And yeah, she's heartbroken yet again, but she knows she has got to let it go because it is never going to work out.
"She just can't trust him, they both travel way too much and they are apart way too much. There's hot chicks throwing themselves at him all the time when he's on the road, that's one hell of a lot of temptation, and she never knows what he's doing.
"She's never sure and that's just going to drive her insane, so no matter how much it hurts she has to walk away for good this time."
Want Tickets To Capital's Jingle Bell Ball Before Anyone Else? Download Our App Now To Access Pre-Sale!