We Can't Believe G-Eazy Actually Got Away With This Rock Star Move At Airport Security
29 March 2018, 11:24 | Updated: 16 May 2018, 11:39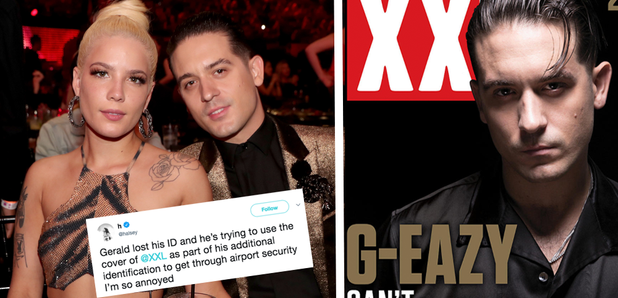 You pretty much know you've made when you can use a magazine cover shoot as ID, and it works.
We can't tell if we should be worried or extremely impressed at the 'only-a-famous-person-could' stunt G-Eazy pulled at an airport when attempting to get through security.
Louisa Johnson Shares Heartfelt Apology For Posting Homophobic Tweets
According to his girlfriend and fellow 'You And I' singer Halsey who tweeted about the episode, G-Eazy - who we totally didn't realise is in fact called Gerald btw - successfully got through airport security by flashing a magazine cover he was on.
Gerald lost his ID and he's trying to use the cover of @XXL as part of his additional identification to get through airport security I'm so annoyed

— h (@halsey) March 28, 2018
He apparently realised he had lost his ID and rather than having a public meltdown like your average person, he pulled out his XXL magazine cover and the airport security ACTUALLY let him through?! The cheek.
It worked https://t.co/Vp7y7pOjOG

— G-Eazy (@G_Eazy) March 28, 2018
The couple haven't named the airport that allowed him to travel with nothing more than a cover shot... which is probs for the best. Social media users couldn't handle this news, with people wondering just how on earth this was allowed.
I CANT BREATHE IMAGINE BEING ABLE TO JUST HOLD UP A MAGAZINE TO AIRPORT SECURITY TO IDENTIFY URSELF

— henny c (@newamericanas) March 28, 2018
Is that actually allowed?

— Glor parx (@floriaandfading) March 28, 2018
They let me use a Costco card and my work badge once when i forgot mine

— Lauren (@laurenlolli518) March 28, 2018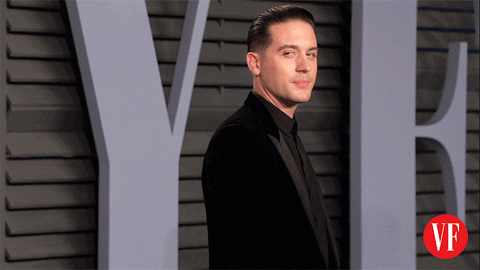 Picture: GIPHY
You Should Download Our Brand New App For All The Latest Music News!
Watch Dua Lipa get in trouble for leaping into a crowd of fans at her show...