Craig David Is A #CapitalJBB Legend & He Proved It With One Of The Best Live Sets Ever
9 December 2017, 22:12 | Updated: 11 December 2017, 11:47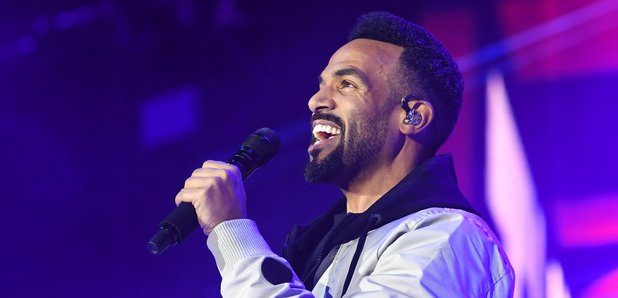 Iconic.
There are moments in life when you just sit down and think 'how could this get any better?' and that's exactly what happened after Craig David's world class performance at the #CapitalJBB this yeat.
He's been doing his thing for over 17 years and his sheer class shone through as he put on a vocal masterclass that would rival any artist in the world.
> AAA Pass At The Ready? Your First Look Backstage At The Jingle Bell Ball 2017
He's got a new album on the way in early 2018 and he showcased one of the first singles taken from it with a top performance of 'Heartline' - showcasing exactly how he's still at the top of his game.
The #CapitalJBB crowd know a talent when they see one and the noise they made when Craig was introduced was ear-shattering. The British icon's mesmerising performance of 'Nothing Like This' didn't do anything to help the screams, but it was all worth it as the set was so damn good.
You can't beat a bit of old skool Craig either and '7 Days' was an absolute gem he dropped on the #CapitalJBB crowd...
But if you thought that was good, check out the vocals on Craig's simply perfect live version of another classic hit ''Fill Me In'...
There was a seriously special moment when Craig introduced Bastille's Dan onto the stage for their brand new single 'I Know You' and it gave us shivers down our spines...
Craig also caught up with our very own Roman Kemp backstage before he made his way out onto stage and he even performed a secret little love song for you all too!
CD's fans were in full voice on Twitter straight after his set and told thew world just how awesome their hero was...
Craig David rocks #CapitalJBB #JingleBellBall

— Ketan Jani (@Ketanga) December 9, 2017
@CraigDavid what a #legend at the #JingleBellBall #1stgen

— Ed Hampton-Matthews (@EdHM_UK) December 9, 2017
Craig David Jingle Bell Ball 2017 Setlist
'Rewind/When The Bassline Drops'
'Fill Me In'
'Nothing Like This'
'7 Days'
'Heartline'
'I Know You' ft Dan Bastille
'Ain't Giving Up On You'
> Jingle Bell Ball 2017: Rita Ora, Niall Horan, James Arthur And More Bring Their Fashion 'A' Game To The Red Carpet