Who Is Charlie Puth's Girlfriend? All The Latest Rumours On Who The 'See You Again' Star's Dating
26 September 2018, 15:50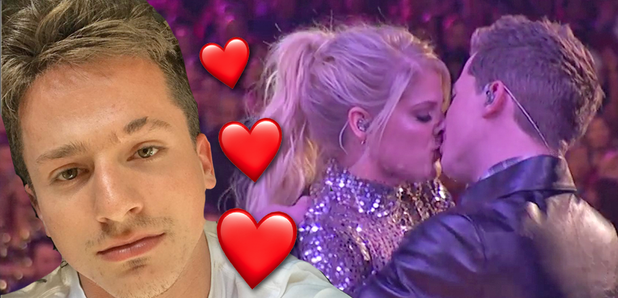 From Selena Gomez to Danielle Campbell, here's a complete breakdown of all the ladies in Charlie Puth's life.
Having released some absolute anthems over the last few years, Charlie Puth has quickly become one of the hottest properties in pop music. He regularly sings about love, so naturally plenty of people now wanna know who the love intrests in Charlie's life are.
So here are all the ladies who have caught Charlie's attention, or have been rumoured to, in recent times...
> "The Album Is Not Perfect" - Charlie Puth Drops Some Bad News About His Upcoming Album, 'Voicenotes'
Charlie Puth Is Currently Dating Actress Halston Sage
Charlie Puth has shared a number of pictures with actress Halston Sage recently, leading fans to believe the pair are now an official couple. 25-year-old actress Halston is most famous for her role in the sci-fi series, The Orville, but has appeared in films including The Bling Ring and Bad Neighbours.
Charlie's Instagram posts have shown the couple looking lovingly into each others eyes and holding hands, so we don't know how much more evidence people really need that these two are totally an item.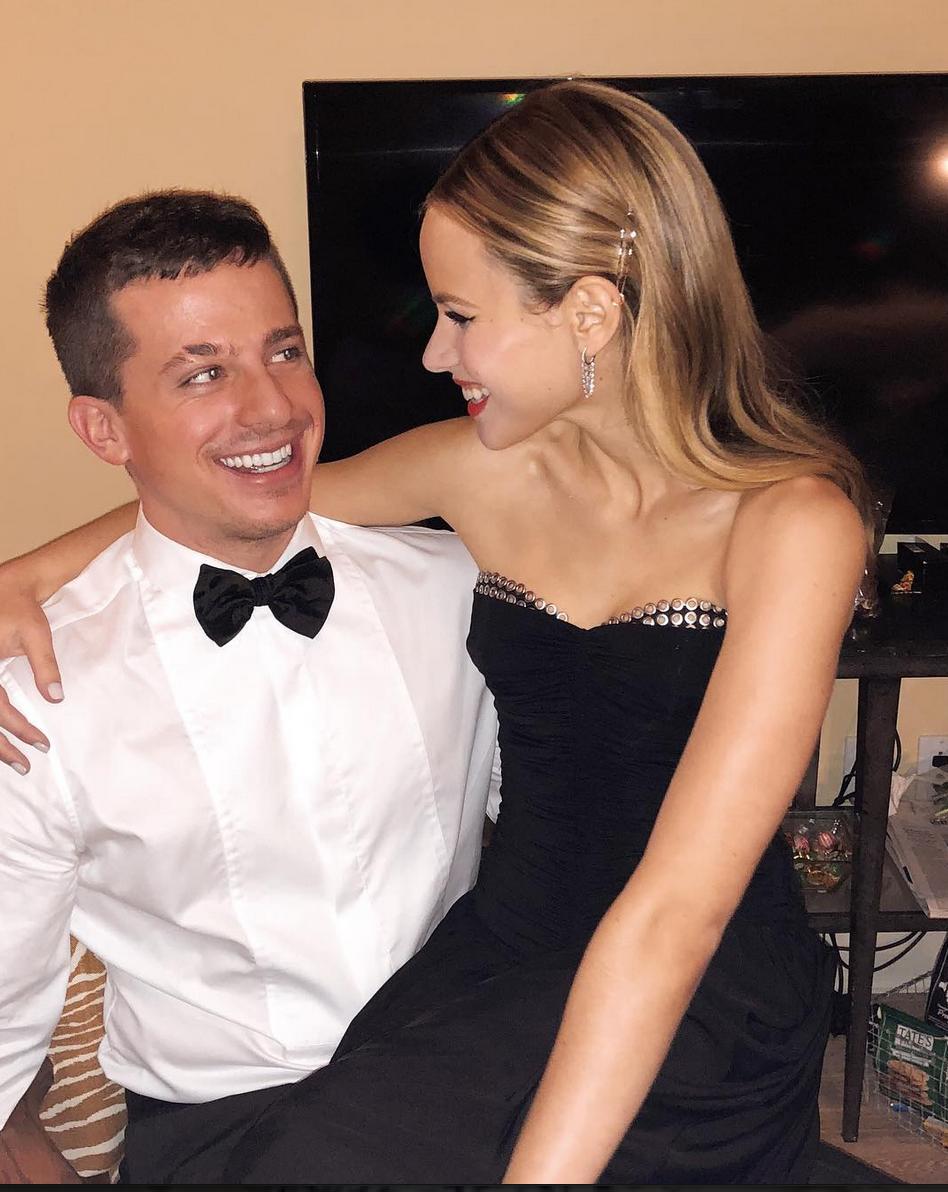 Pic: Instagram
Was Charlie Puth Dating Danielle Campbell?
Danielle's name might sound familiar to you and that's because she dated One Direction star Louis Tomlinson. They began dating whilst Louis' previous girlfriend Briana Jungworth was pregnant with the couple's son Freddie, but Louis and Danielle called it a day back in January 2017.
Recently, Charlie has been heavily linked to Danielle, having shared and quickly deleted a picture of himself FaceTiming the actress as well as commenting on her Instagram pictures.
charlie deleted this i think because we noticed it said danielle campbell (i think his new gf) @charlieputh pic.twitter.com/omjz6rAR9a

— jada (@fluffyputh) October 15, 2017
Danielle is also following Charlie's siblings Stephan and Mikaela on Instagram, whilst he also told Ellen, "I'm actually not single right now. I'm in a relationship... [but] I'm kind of done with dating people in the public."
Did Charlie Puth Date Selena Gomez?
Yep. According to the man himself, Charlie hooked up with Selena for a very brief period around the time they released the song' We Don't Talk Anymore' in 2016.
Speaking to Billboard, Charlie revealed, "I don't kiss and tell, but the only way a song like that can come across as real is if there's something going on behind the scenes - and that's what was happening [with Gomez]."
He went on to add it was, "Very short-lived, very small, but very impactful. And it really messed me up. I'm trying to put this the best way possible: It wasn't like I was the only person on her mind. And I think I knew that going in — what I was getting myself into."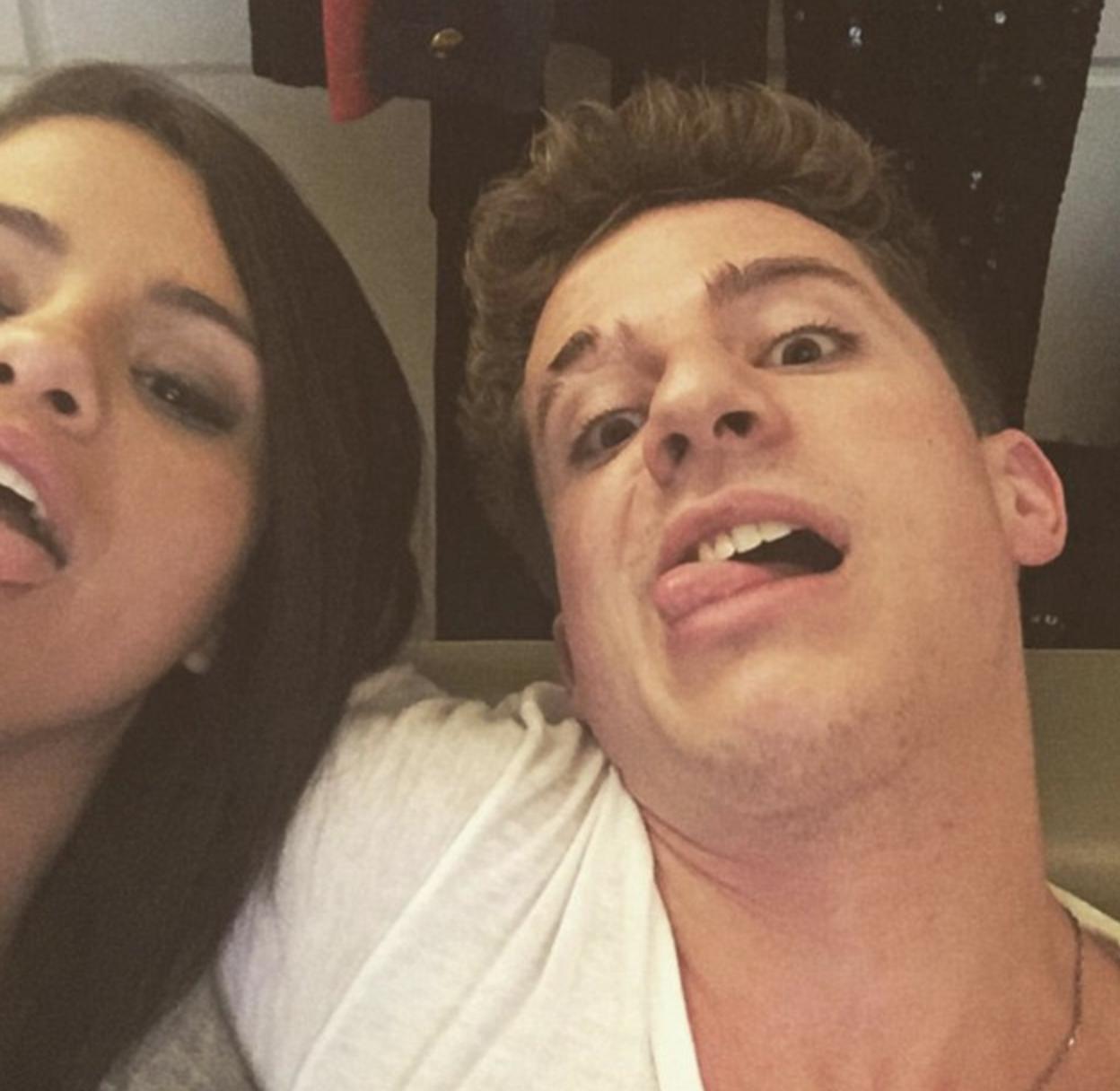 Pic: Instagram

Were Charlie Puth & Bella Thorne Dating?
After splitting from her then boyfriend Tyler Posey, Bella Thorne and Charlie Puth were pictured together kissing on a beach. Shortly after the pictures emerged, rumours that Bella was actually still with Tyler and that she was two timing both the lads emerged and it all got messy.
Charlie took to Twitter and in now deleted tweets wrote things such as 'No one should have their heart messed with like this, and I'm not going to be in the middle of it' and 'I don't know Tyler personally, but I know he shouldn't be treated this way'.
It turned out that the rumours were based on an old article that had emerged showing Bella and Tyler together and were false. Bella hit back at Charlie in an interview, stating, "Charlie thought I was spending the holiday with Tyler and he tweeted all this s**t making me look like a cheater and a w***e. I had to basically bang down his door, calling him like 'what the f**k are these tweets?"
So that romance ended almost before it had even started, but we hope the pair are cool now.

Were Charlie Puth and Meghan Trainor Dating?
Well... the pair did share a very public PDA session live on stage at the American Music Awards followng a performance of their hit collab 'Marvin Gaye'. We'll never forget that.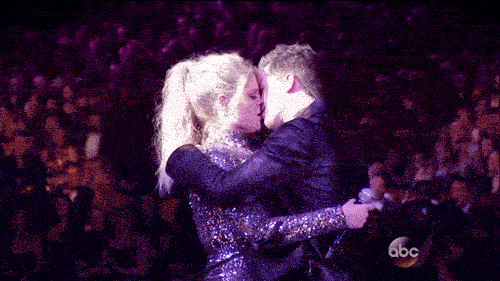 GIF: Giphy
But they were just friends and the kiss was a stunt for the show.
Charlie admitted in a backstage interview at the awards, "We're friends and it's all part of… my whole vision when I made 'Marvin Gaye' was for people to hear the record and to spontaneously just make out with each other. So that was the goal tonight for the live show."
Did Charlie Puth Date Madison Grace Reed?
After sharing a few snaps of each other on Instagram during 2015, Madison, who is the sister of actress Victoria Justice, starred in Charlie's very risque video for his song 'Suffer' - it was so saucy that it was actually removed from his YouTube channel.
Any potential romance appeared to have disappeared by 2016 and there has never been any confirmation that these two did officially date, so this is one for the mystery books.

GIF: Giphy
Did Charlie Puth Date Pritika Swarup?
Before Charlie Puth achieved his commercial success, he was rumoured to be daitng model Pritika Swarup, although neither Pritika nor Charlie has ever revealed whether the rumours were true.
Charlie did post the following pic to his Instagram account, which surely speaks a thousand words, but this one has to go down as a rumour too.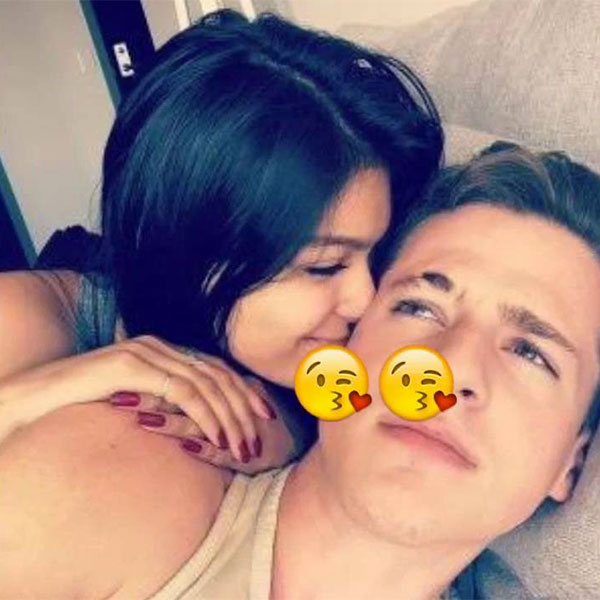 Pic: Instagram
> Download Our Fancy New App For All The Latest Charlie Puth News!
Whilst you're here, check out what Charlie had to say about his romantic life when he joined us in the studio...