Turns Out Charlie Puth Features On Liam Payne's Song 'Bedroom Floor' & We All Totally Missed It
26 October 2017, 17:30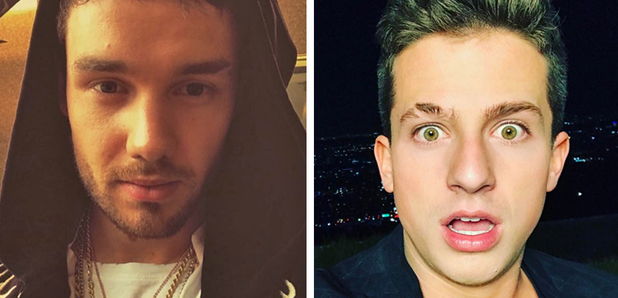 The bromance continues...
We knew Liam Payne's single 'Bedroom Floor' was a smash hit and was the perfect follow up to his debut track 'Strip That Down' as soon as we heard it.
But one thing we didn't know was that his BFF Charlie Puth was actually featured on the song too!
> WATCH: "Charlie Puth Filled Me In" - Liam Payne Lets Loose About Who 'Attention' Is About...
Yep, that's right - THE Charlie Puth aka 'Mr Attention' himself actually provided some vocals for the final version of the song, but we completely missed it the whole time.
Charlie took to Twitter recently to make the big reveal and actually surprised us with which part of the song he ended up contributing to...
By the way that's me doing the "Brrrp Brrrp" in the pre chorus of Liam's new tune...

— Charlie Puth (@charlieputh) October 25, 2017
Of course fans were quick to throw praise Charlie's way for his brilliant contribution to the song, with some even claiming he deserves a GRAMMY for such a masterful performance...
it's honestly my favorite part

— spooky m (@Iuminatemendes) October 25, 2017
The brrrp brrrp deserves a grammy award tbh

— Barbara (@lixmbright) October 25, 2017
That part is my fave

— Charlie Puth UK (@CharliePuthUK) October 25, 2017
Collab of the century

— boomanda (@hypemanda) October 25, 2017
Charlie and Liam have been enjoying a bit of a bromance for ages now, so it's no surprise that Puth popped up on Payno's tune. They've even been sharing some jokes about it on Instagram, with Liam quoting Taylor Swift in his hilarious response...
But we been knew pic.twitter.com/jh7F5FPu95

— Jawi (@Paynestequila) October 25, 2017
What a couple of sweethearts!
> Download Our Awesome New App For Loads More Puth & Payno!
Whilst you're here, check out the lads' budding bromance inaction for yourselves...