WATCH: Matt Terry Challenged Anne-Marie To Drink These Grim Health Shots But It Didn't Go To Plan
1 January 2018, 06:20
Happy new year!
We get it. It's New Year's Day and all you want to do is start afresh, forget the past and kick on with 2018. Well, we've got a treat for you. The lovely Anne-Marie has took over the Breakfast show reigns proving that not only is she a kick-ass pop-star but also a shoe-in whenever we need cover for Ro & Vick.
> Anne-Marie Had A Right Mare Trying To Find A Missing Puzzle Piece, And Only 2% Of You Can Find It
Of course, we couldn't leave Anne-Marie on her larry on New Year's Day, so we invited Matt Terry into the studio to help A.M out on a little studio challenge.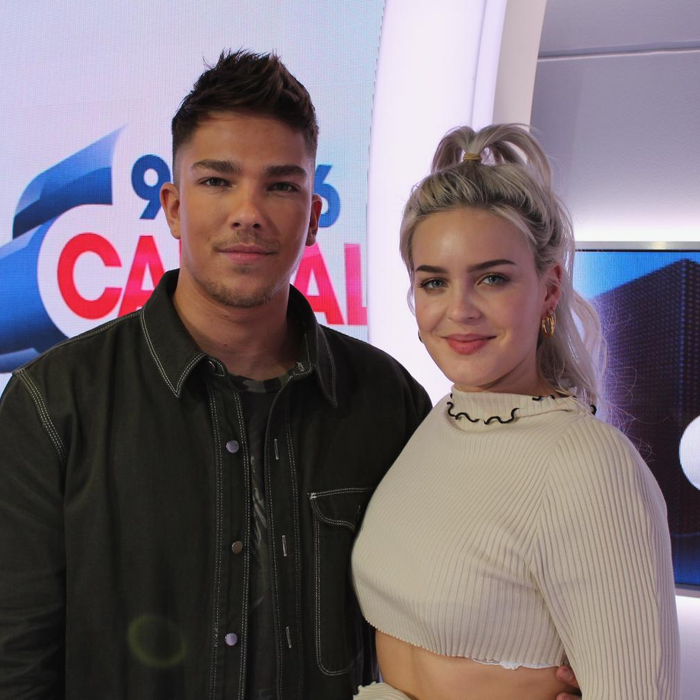 The 'Sucker For You' singer brought our special host a couple of 'health shots' to get her ready for the new year... it turns out that one of them has an entire blended lemon in it. So the question is... who gets the gross shot and who gets the nice* one.
> Don't Miss A Single Second Of Capital Over The New Year & Get Our Gorge App RN!
*when we say nice, we mean, they're both rank af and just wanted to mess with the hottest singers around.
Watch Anne-Marie absolutely own the #CapitalJBB with her performance of 'Ciao Adios'.