WATCH: Anne-Marie Challenged Her Fans With A Task, But It Ended A Lot More Painfully Than Expected...
19 July 2017, 15:24 | Updated: 20 July 2017, 13:37
This is TOO hilarious not to watch.
'Alarm', 'Ciao Adios', 'Rockabye'. She's only gone and dropped three absolute bangers, but Anne-Marie teased her 184k followers on Twitter, by saying she's finished recording her next single.
She didn't celebrate by throwing a party; she didn't crack open the champagne. She celebrated by jumping in the air and doing a 360 spin. Naturally.
> Anne-Marie's Fans Have Started A Twitter Campaign To Empower One Another & Promote Body Confidence
This then encouraged all of her Ninjas to start attempting it on their own, after the 27-year-old promised the best entrant to her #360Challenge, would receive their very own 'Ciao Adios' shirt from her collection.
Some were excellent; they had all the poise and style of a ballerina, who mastered the art years ago. Some, on the other hand, well... Not so much.
This is the reason we check Anne-Marie's Twitter feed pretty much every three and a half minutes, throughout the day. From incredibly hilarious falls, to people even tackling the #360Challenge while wrapped up in their duvet, we want more of these.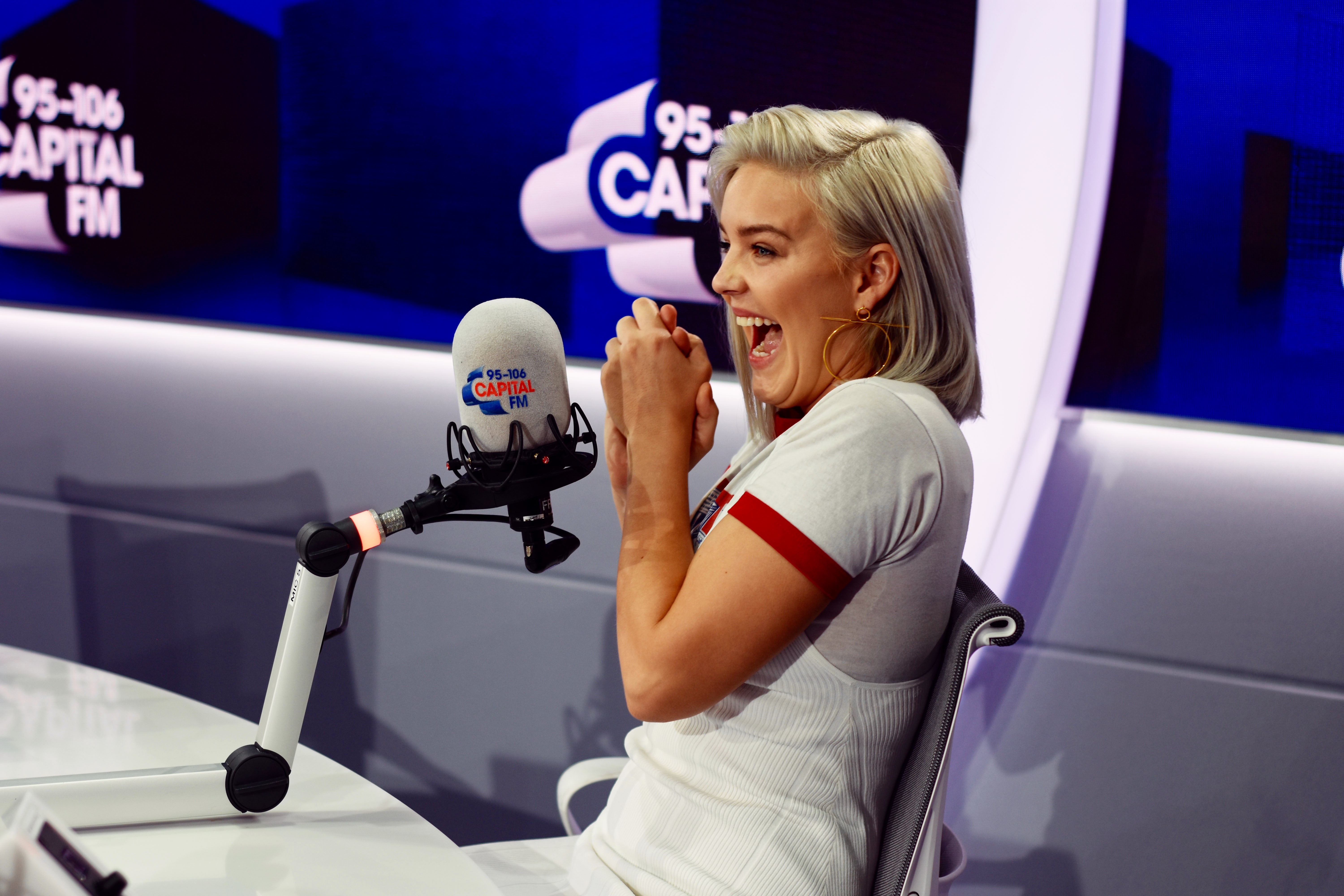 Pic: Jack Alexander
> Download Our App, And You Can Hear All Of Your Fave Anthems From Anne-Marie Right Now!
(We're not gonna lie - we all attempted it in the office, to disastrous results. Thanks, Anne-Marie. Thanks a bunch. We've done barely any work today, because we're just trying to perfect this.)
Chances are, Anne-Marie's already one of your fave people ever, but you'll legit be in love with her, when you see her Little Mix-Ed Sheeran medley...