Anne-Marie Once Randomly DM'd A Fan Reminding Her Of All Of Her Best Qualities
28 November 2018, 11:35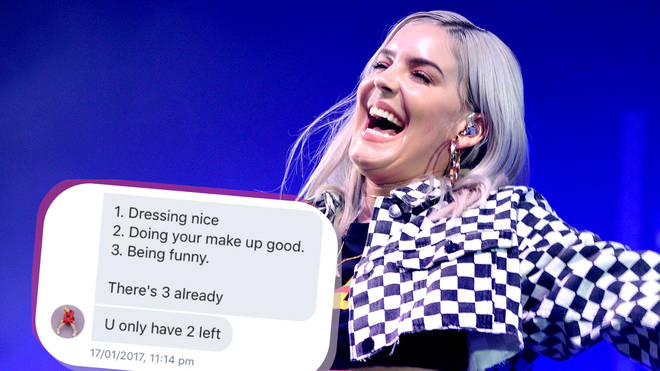 Anne-Marie wrote to a fan who posted about her insecurities. The 'Alarm' singer reminded her of all of her good qualities.
Anne-Marie randomly wrote to one of her fans, in 2017, after the Ninja started sharing posts about her insecurities.
In the series of DMs, the 'Ciao Adios' singer asked her to list five things she's good at, before stating three of her qualities, including dressing nice and being funny.
> Every Single Time Anne-Marie Fan-Girled For Shawn Mendes Harder Than Anyone Else
i've been reading my old dm's with @AnneMarie and this one stood out to me so much. throwback to the time i was tweeting hella insecure tweets and she randomly dm'd me with alla dis. i fucking can't 😭❤️ pic.twitter.com/sVc7pldJNi

— bianca 🌹 (@AdoptedLife) November 27, 2018
According to the fan, named Bianca, she was sharing several "insecure tweets", when the 27-year-old wrote to her in her DMs.
This doesn't seem like the first time Anne-Marie had interacted with Bianca. She went on to share a thread of all of the kind messages the two had exchanged, including offering to give her £30 during a holiday in Dublin and sharing her nerves before performing new songs on stage.
> Catch Anne-Marie At The #CapitalJBB By Checking Out Our App
Reason #39,495,203 why Anne-Marie is one of the most sound, down-to-earth superstars the world will ever know.