Join Us At The Color Obstacle Rush 2017
Color Obstacle Rush 2017
00:31
The Color Obstacle Rush, the most fun run on Earth – the only one with 20 obstacles, 8 colour stations, 25 music zones, foam and more – will be back in the UK in 2017!
Some of your very favourite obstacles from 2016 will still be there, but the rest will be replaced to be bigger and better with something they are sure will become your firm new favourite in 2017. We literally can't wait to see the course!
Yes, there will be bunch of new inflatables to slide, bounce, tumble and get tangled up in (with colour stations inside), a sponge ball ocean, some space hopper racing, water balloon fights and plenty of other surprises including the brand new Capital FM obstacle... You'll have to be there to see those!

Not the equivalent to Mo Farah? Don't worry, it's not about posting the fastest time and being the best climber. It's all about having a great time and fun with your mates, whilst being in the middle of their famous color festivals! You really don't want to not miss out, so click the link below for Wolverhampton and register to be a 2017 #Rusher!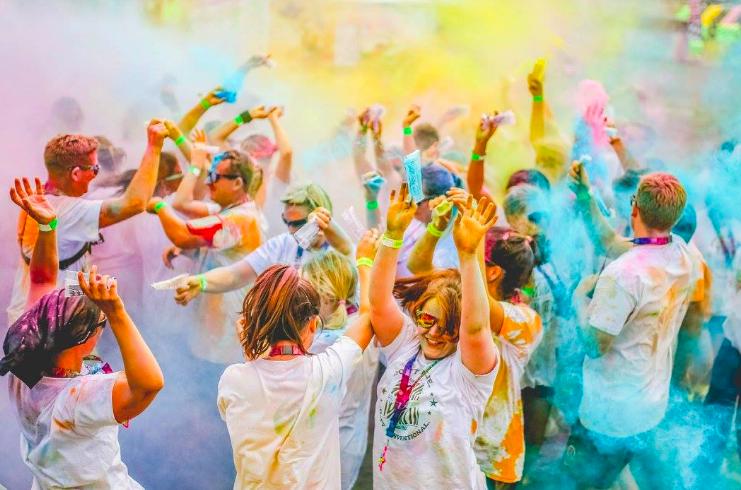 Wolverhampton 27th May 2017