Shawn Mendes Perfectly Covered Ed Sheeran's 'Perfect' In The Dreamiest Video You'll Ever Watch...
27 March 2017, 11:02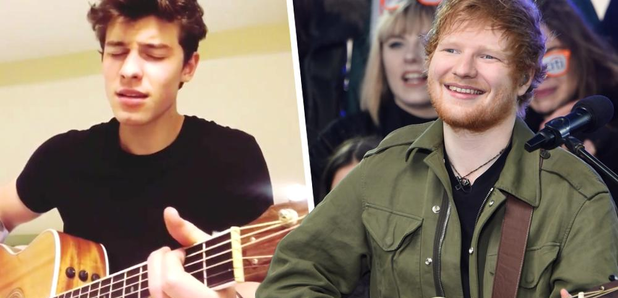 We want this to play at our wedding. And at our birthday. And pretty much every day ending in -y.
Ed Sheeran's latest album '÷' has been out on the shelves for nearly a month now; and can you guess what we've been doing for a month straight, now? Yeah. You probably guessed correctly.
It's hard enough to pick a favourite song from the album - is it 'Castle on the Hill'? What about 'What Do I Know?' Or - thanks to Shawn Mendes' beautiful cover, it could now be 'Perfect'.
The 'Treat You Better' singer grabbed a guitar and filmed a brief, yet stunning, 20-second rendition of Ed Sheeran's hit, 'Perfect' and - yeah, it's perfect.
Singing the lyrics "'Cause we were just kids when we fell in love / Not knowing what it was", Shawn has just proved that if there's one thing we want right now, it's a collaboration between our two favourite guitar-strumming babes, Mendes and Sheeran. <3 <3 <3
Pic: PA Images
You May Also Like...