YASSS! Nathan Sykes Will Be Bringing THOSE Snake Hips To The Jingle Bell Ball Stage!
4 November 2015, 07:50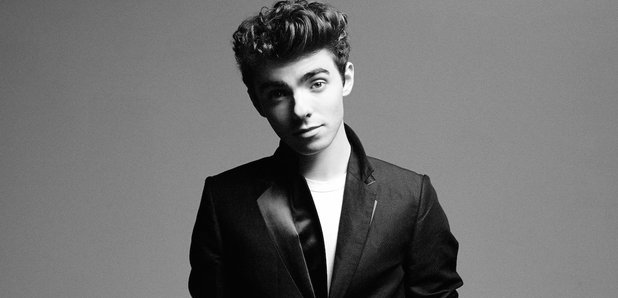 If you loved the `Sykes wiggle', prepare to see a LOT more of it as Nathan's ready to entertain 16,000 of you at the #CapitalJBB!
He was a BIG hit at the Summertime Ball, so we HAD to get him back in for more – Nathan Sykes is the latest act to be announced for Capital's Jingle Bell Ball with Coca Cola!
You guys went crazy on Twitter at the news – and we can't wait to see all 16,000 of you singing and dancing along to Nathan's set on Saturday 5th December.
The 'Over And Over Again' star never disappoints with his INCREDIBLE dance moves, and we are bound to see even more of those snake hips when he takes to the stage at the #CapitalJBB. One thing's for certain… it's going to be an unmissable performance!
Capital's Jingle Bell Ball with Coca-Cola - confirmed for Saturday 5th December :
Nathan told us, "I'm very excited to be back, it's always a great venue to play, there's always such a special atmosphere at the Jingle Bell Balls. There's always so many great artists and it always comes with a great fan base as well. Everyone's there to have a really great time, so yeah, I'm really looking forward to it."
Keep it Capital Breakfast tomorrow from 7am as we reveal the HUGE names taking the stage for night two of the ball on Sunday 7th December.
Capital's Jingle Bell Ball with Coca-Cola will see some of the world's BIGGEST hit music stars descend on the capital on Saturday 5th and Sunday 6th December - tickets go on sale this Friday (6th November) at 8am.