Justin Bieber Strips To Just His Pants On Stage – And It's All Kinds Of AMAZING…
10 September 2014, 10:58
When you have a body like Mr Bieber, it's a crime to keep your clothes ON!
Oh Justin Bieber, you're just the gift that keeps on giving, aren't you? JB stripped off to his actual pants on stage – and it was quite a sight!
Justin was appearing on Fashion Rocks on American channel CBS last night to announce a live performance from Rita Ora when the impromptu strip show took place.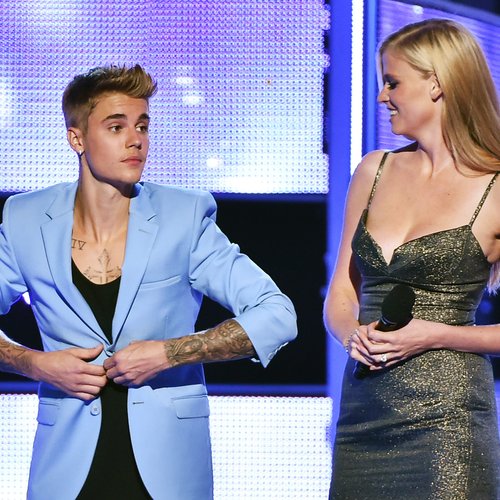 Justin took to the stage with model Lara Stone (who is VERY tall in comparison to Biebs), at the event which brings together the best of music and fashion.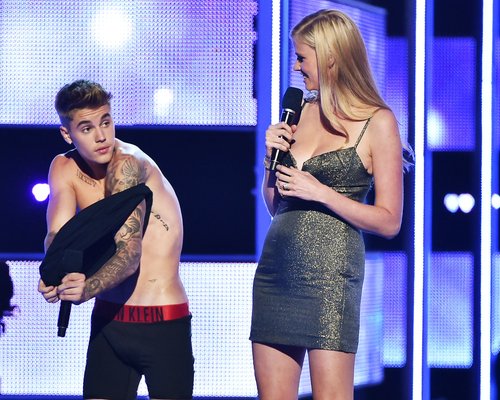 JB turned up in a smart suit jacket but proceeded to announce, "I don't feel comfortable unless I'm in my Calvins" before ditching the clothes and rocking just his Calvin Klein boxers on stage.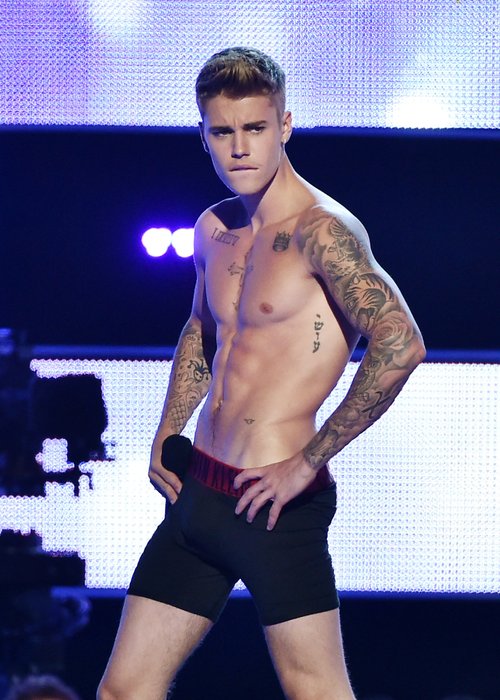 What follows is Justin flexing wearing just the pair of black and red briefs, while #Beliebers everywhere need fanning down. Wow.
Justin later tweeted that his nan may have encouraged the scene:
Grandma always said kill 'em with kindness...and then strip on live national tv. Lol. https://t.co/bKbeDJVsqJ

— Justin Bieber (@justinbieber) September 10, 2014
Good times tonight. Thanks for having me tonight #FashionRocks. #mycalvins :)

— Justin Bieber (@justinbieber) September 10, 2014
Oh Granny Bieber, you rock.
Lara Stone also took to Twitter to thank Justin for the gratuitous nudity, posting a snap of the pair from the night.
Thanks for that @justinbieber calvinklein @fashionrockstv #dope #nycalvins http://t.co/McySGFYAUT

— Lara Stone (@LaraStone) September 10, 2014
More of the same please!
You May Also Like…