WATCH: "Yes. I. Will!" - Harry Styles Confirms His Next Acting Roles; From James Bond To Lara Croft
17 July 2017, 07:57
110% would watch.
Just let this sink in - Harry Styles, the lad we all remember from audition on 'The X Factor' with Stevie Wonder's 'Isn't She Lovely', is now starring alongside Tom Hardy, Mark Rylance and Cillian Murphy in a Christopher Nolan drama.
Is there anything the boy can't do?!
> 'Dunkirk' Director, Christopher Nolan, Had No Idea Who Harry Styles Was When He Cast Him In The Film
The 'Sign Of The Times' singer made a spot in his scarily busy schedule to chat to his pal, Roman Kemp, about his latest release, 'Dunkirk'. And - just like every single one of us - Ro was interested to see what movies Hazza would appear in next.
It would be wrong to not ask an actor if they'd want to put on Bond's iconic tuxedo, but Harry said he wasn't sure about filling the role of 007, because he's such a big fan of the franchise. He even said that 'Dunkirk' may be his first and last film... Why you gotta tease like this, Styles?
We did notice, though, that our notifications were flooded with you lot asking us to ask Harry if he'd consider playing Lara Croft in a new 'Tomb Raider' film. Why would he do that? Of course he wouldn't. After all he's - oh wait.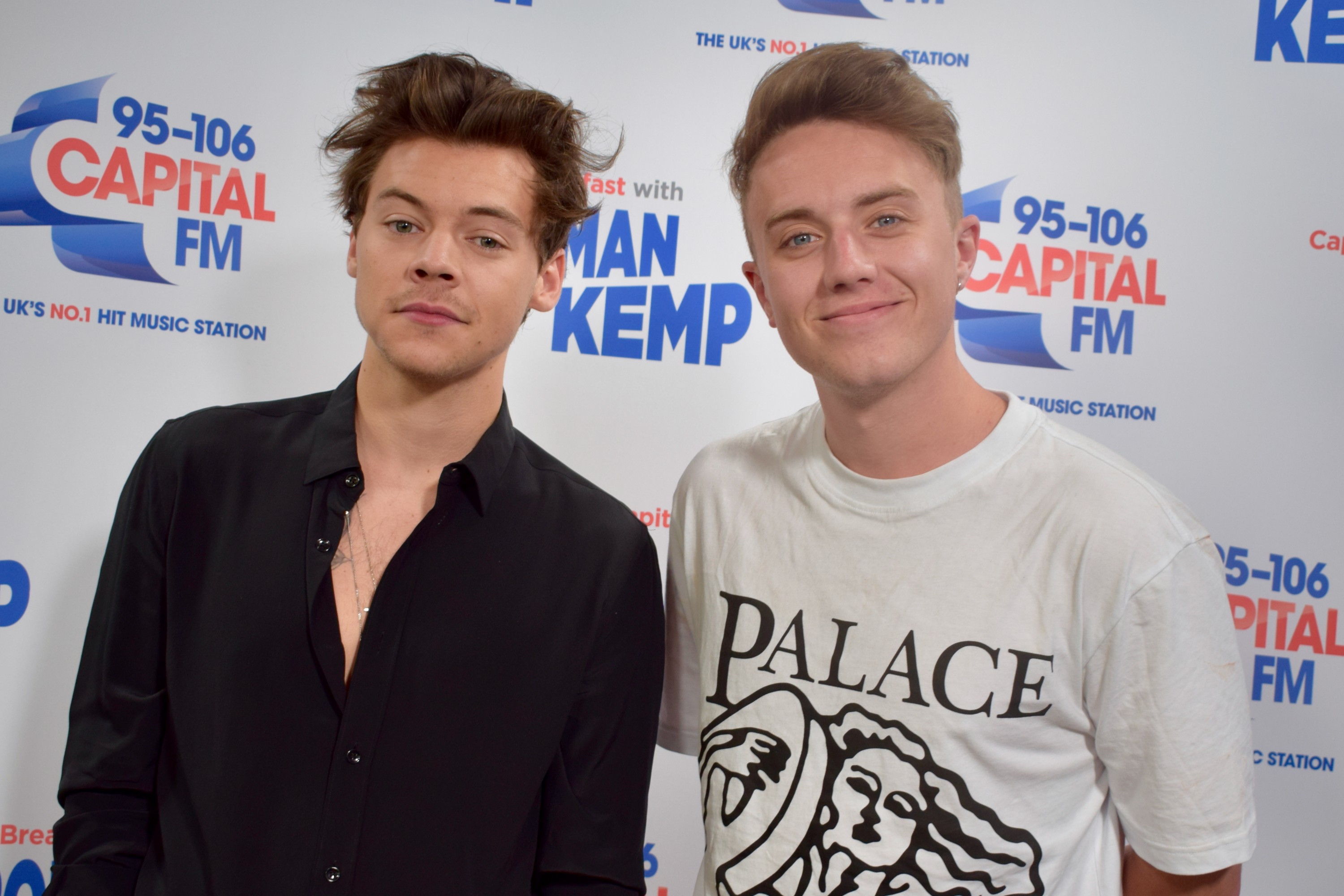 "Yes I will!" exclaimed Harry, when proposed the question. This is a sight we can't get out of our heads.
(Tbf, we don't really mind the site.)
> Download Our App To Hear Roman Kemp Catch Up With All Of The Biggest Stars!
When we're not casting Harry Styles in Hollywood blockbusters, we're getting to the bottom of Louis' new music video. Is it Harry in it?!