Raye feat. Maleek Berry & Nana Rogues - 'Confidence'
16 May 2018, 10:57
YAS! Raye's one-shot music video for 'Confidence' is pop perfection.
She's easily one of the freshest and most exciting talents to emerge from London in a long time and her new video for 'Confidence' shows exactly why.
Our love for the #CapitalSTB performer has skyrocketed even more as she dances her way through 3 minutes of glorious choreography.
> QUIZ: How Ready Are You For Capital's Summertime Ball 2018 With Vodafone?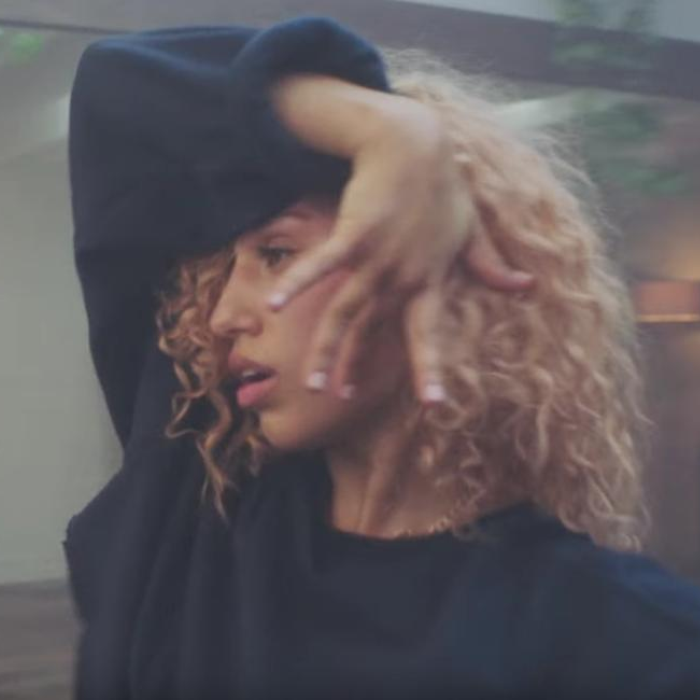 The track is taken from her new EP 'Side Tape' and features the vocal talents of Maleek Berry and the production skills of Nana Rogues.
We're about ready for Raye to bring her epic dancing, gorgeous voice and big beats to Capital's Summertime Ball with Vodafone!
> Raye's Heading To The #CapitalSTB, So Grab Our App And Catch Up With Your Gal!
Raye - 'Confidence' Lyrics:
[Intro: Maleek Berry]
Cheers!
Uh
Oh, Berry pon this
Raye baby, sunshine, sunshine, yeah

[Verse 1: RAYE]
Usually it's cold in the England
So I think I'll fly somewhere different
Usually I work on the weekend
But I'm free, so I'm goin' out
African boy, where are you at though?
Need someone so bad I can take 'em
One night ting is not what I came for, no no
I wanna hit the town

[Pre-Chorus 1: RAYE]
Now I'm movin' to the waist line, waist line
Pull me on you
Now, clearly you don't waste time, want mine
Not shy, are you?

[Chorus: RAYE]
Move confidence
Need a brother who move confident
Need a fella who do what he want
Got me feelin' all ooh
Dun-da-da-da
Seen a fella who knows what I want
Need a brother who move confident
Who's got me feelin' all ooh

[Verse 2: RAYE]
Honestly, I know that we just met
But I think there's somethin' I'm likin'
The way that you look in my eyes
Like no way I can tell you no, I say, "Yes"
I don't know how quickly we'll take this
But whatever happens, I'm in this, I'm in this
Begin this, they can't see us 'cause your window's tinted

[Pre-Chorus 1: RAYE]
Now I'm movin' to the waist line, waist line
Pull me on you
Now, clearly you don't waste time, want mine
Not shy, are you?

[Chorus: RAYE]
Move confidence
Need a brother who move confident
Need a fella who do what he want
Got me feelin' all ooh
Dun-da-da-da
Seen a fella who knows what I want
Need a brother who move confident
Who's got me feelin' all ooh

[Bridge: Maleek Berry]
Oh, you need a brother like me, babe
Spend money, I don't feel it
Fly around the world with a G, babe
Or slick talk got your in your feelings
The way I feel I can't deny
Got me workin' overtime
I lose it when you bust a wine
We foreplay then press rewind

[Pre-Chorus 2: Maleek Berry]
I got you movin' to the waist line, waist line
Turn me on, babe
We be goin' to the late night, late night
Put me on you

[Chorus: RAYE]
Move confidence
Need a brother who move confident
Need a fella who do what he want
Got me feelin' all ooh
Dun-da-da-da
Seen a fella who knows what I want
Need a brother who move confident
Who's got me feelin' all ooh