James Arthur – 'Sun Comes Up' (Live At The Jingle Bell Ball 2018)
9 December 2018, 14:53 | Updated: 9 December 2018, 15:31
We might be in December, but if anyone's gonna bring the 'Sun', it's James Arthur!
16,000 hit music fans crammed into London's O2 were given a treat this evening as James Arthur brought his Rudimental collab, 'Sun Comes Up' to the Ball.
Capital's Jingle Bell Ball 2018: How To Watch, Listen & Stream
It's James's fourth time performing at Capital's Jingle Bell Ball with Coca-Cola, and he just gets better every time.
One of our most popular performers, you can relive James's amazing set to your heart's content with the video above.
James Arthur – Jingle Bell Ball 2018 Set List
'Sun Comes Up'
'You Deserve Better'
'Empty Space'
'The Power Of Love' feat Dalton Harris
'All I Want For Christmas Is You' (Cover)
'Say You Won't Let Go'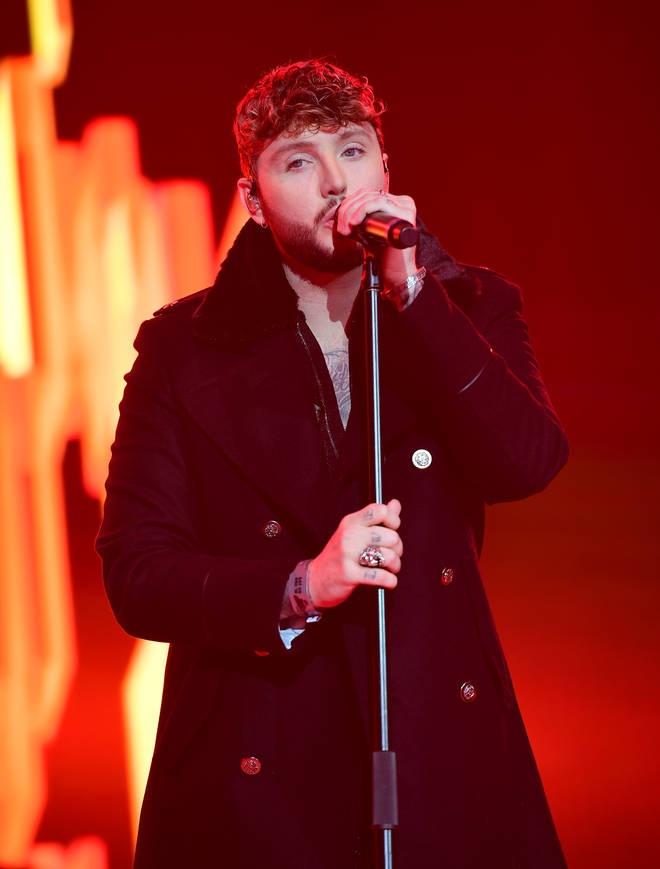 James Arthur – 'Sun Comes Up' Lyrics
I wonder, maybe they'd never find me
I've been waitin' such a long, long, long time to feel it
Swallowed by the waters around me
Though I took so many wrong, wrong, wrong turns to see it, woah
But I dance through the blisters at night
And I laughed 'til I cried and cried and
I ran 'til my feet couldn't run no more (no more, no more)
And I sang 'til my lungs were burnin'
'Til I know I'm alive, alive, yeah
I'll sit 'til I can't hear words no more
Suddenly the sun comes up
And I feel my love floodin' back again, yeah
Until the sun goes up
And I feel my love comin' up again
Suddenly the sun comes up
And the dark is gone
We made it to the dawn and I don't miss you anymore
When the sun comes up
I can feel my love comin' back again
It wasn't easy tryin' to run with these handcuffs
I had to sleep through such a cold, cold, cold night to see it
Green flashes hit me right where I'm standing
Sunlight cut into your bones, bones, bones, started to heal it
Oh, oh, I danced through the blisters at night
And I laughed 'til I cried and cried and
I ran 'til my feet couldn't run no more (no more, no more)
And I sang 'til my lungs were burnin'
'Til I know I'm alive, alive, yeah
I'll sit 'til I can't hear words no more
Suddenly the sun comes up
And I feel my love floodin' back again, yeah
Until the sun goes up
And I feel my love comin' up again
Suddenly the sun comes up
And the dark is gone
We made it to the dawn and I don't miss you anymore
When the sun comes up
I can feel my love comin' back again
Give a little light
To get a little love back
Give a little light
To get a little love back
Give a little light (won't you give it?)
To get a little love back (give your love back)
Give a little light (won't you give it?)
To get a little love back (shine your light on me)
Give a little light (give a little, to get a little love)
To get a little love back (to get a little love back)
Give a little light (to get a little love back)
Oh, dance through the blisters at night
I laughed 'til I cried and cried and
I ran 'til my feet couldn't run no more (no more, no more)
I sang 'til my lungs were burnin'
I'm alive, alive
I can't hear words no more
Suddenly the sun comes up
And I feel my love
Sun comes up again, my love
Until the sun comes up
And I feel my love comin' up again (I feel my love)
I can feel my love, I can feel my love
Sun comes up
I can feel my love comin' back again
> Download Our App For The Latest #CapitalJBB News