What Is 'Watermelon Sugar' About? Harry Styles On The Meaning And Lyrics
24 August 2022, 16:42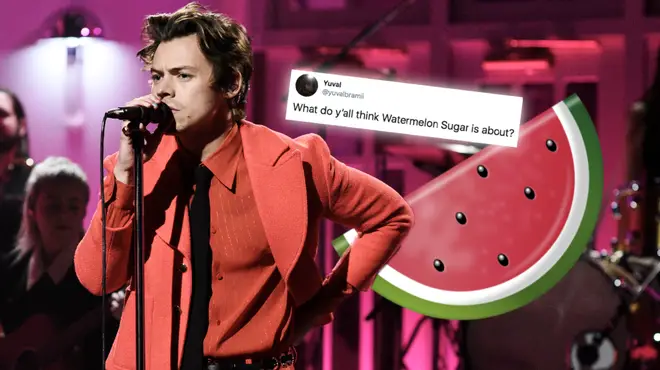 Harry Styles' song 'Watermelon Sugar' constantly has fans guessing who the lyrics are actually about, from ex-girlfriends to mystery lovers, and if the cheeky title has a bigger meaning.
Harry Styles first debuted his song 'Watermelon Sugar' at the end of 2019, weeks before dropping his second album 'Fine Line', which was filled with bops such as 'Falling', 'Lights Up', 'Adore You' and the summery, feel-good track 'Golden'.
The instant hit has stuck around all the way into 2022, and in a new interview with Rolling Stone in August, Harry said he's still surprised at how huge 'Watermelon Sugar' went onto become, especially with kids: "Sometimes you'll meet people and they'll be like, 'Oh, can you meet my child? They're a massive fan,' and the child's like 18 months old. This person's a massive fan?"
Harry Styles' Third Album 'Harry's House': Tracklist, Release Date & More
Harry fans are all too experienced at putting on the detective hat to uncover hints and clues about who inspired the former One Direction singer's tune, just like they decoded the clues leading up to 'Harry's House'.
What are the lyrics to 'Watermelon Sugar' about, and is it about a certain someone? Here's what Harry has divulged and what the fans think of the meaning...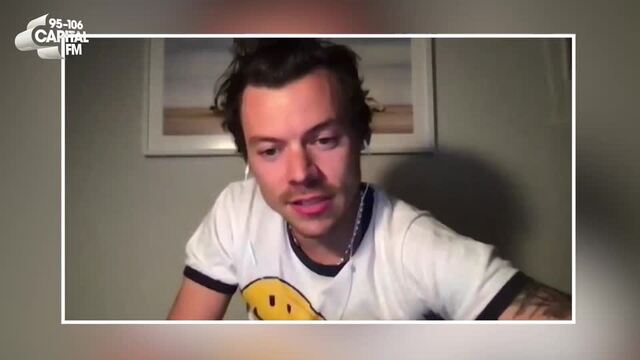 Harry Styles says his films are NSFW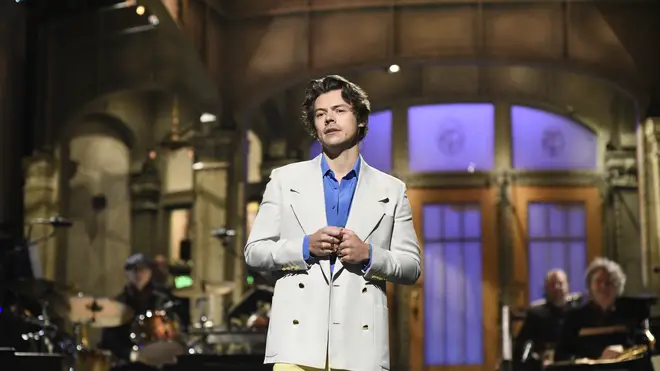 Who is Harry Styles' 'Watermelon Sugar' about?
Harry's 'Watermelon Sugar' is inspired by the initial buzz a person gets at the start of a relationship, which Haz himself explained as 'the euphoria' at the start of a romance.
Whilst performing his Tiny Desk Concert for NPR in 2020, Harry explained how 'Watermelon Sugar' came about, and the meaning behind it.
He said: "It's kind of about that initial I guess euphoria of when you start seeing someone or sleeping with someone or just like being around someone and you have that kind of excitement about them."
The 28-year-old also revealed the title of the song was chosen when he saw a book with the same title in the room he was recording in.
they added a croissant. what is a croissant ? It's FRENCH. AND WHO'S FRENCH? Me. In conclusion watermelon sugar is about me. I will take further questions. pic.twitter.com/fp7JpoU5YR

— 𝐞𝗺𝗺𝐚✍︎︎🍉 (@lousofties) May 15, 2020
Upon its release, fans quickly took to social media to share their theories on who they think the song is actually about.
Some were convinced it's about his most recent ex, Camila Rowe, and called out lyric website Genius saying, "WHY DOES GENIUS SAY WATERMELON SUGAR IS ABOUT CAMILLE ROWE". Another added, "y'all saying watermelon sugar is about camille???? who???? [sic]"
However, we see no reference to her on their lyric analysis, but Harry's French-American ex Camille has been the subject of much speculation throughout the whole album.
A voice recording of the supermodel is even included on track 'Cherry' and a fan spotted a croissant on the table in the 'Watermelon Sugar' video, which fans took to be a hint about her.
Harry and Camille were reportedly in a relationship for a little over a year, only being spotted on very few occasions in public together, with Haz hinting the reason they finished was because of his 'wandering hands' and TBH he still sounds a little cut up about the whole thing from his record 'Falling'.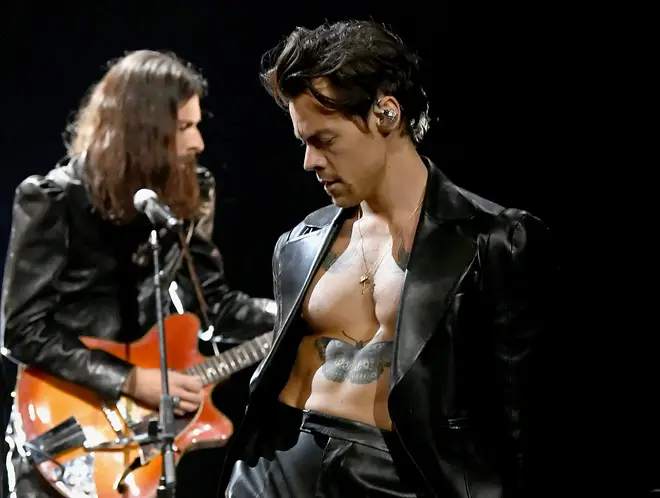 What is 'Watermelon Sugar' about, what does it mean?
Many have pointed out 'Watermelon Sugar' might not be about a specific person but rather something a little more risqué.
Yup, the song's title has been heavily hinted to be about Mr. Styles enjoying sexual activities, although, ever the gentleman, Harry has never confirmed this.
If you're still confused, go and watch the MV, it may make things a little clearer...or not, we can't help you there!
Can we all realize before this mv comes out that Harry styles is 26 years old. Has sex, talks about sex and watermelon sugar is about sex. He's not a baby. If you are uncomfortable maybe you are too young.

— Lora 🍉🍉🍉 (@finelinemoonx) May 13, 2020
everyone saying watermelon sugar is about sex and here i am listening to it for the third time trying to find where WHERE is it about sex am i dumb

— lil b (@roseandstag) November 17, 2019
he wasn't kidding when he said watermelon sugar is about sex 🤷🏻‍♀️

— 𝐒𝐲𝐢𝐟𝐚. (@_canadianwoods) November 17, 2019
Harry Styles' 'Watermelon Sugar' Lyrics
Tastes like strawberries on a summer evenin'
And it sounds just like a song
I want more berries and that summer feelin'
It's so wonderful and warm

Breathe me in, breathe me out
I don't know if I could ever go without
I'm just thinking out loud
I don't know if I could ever go without

Watermelon sugar high
Watermelon sugar high
Watermelon sugar high
Watermelon sugar high
Watermelon sugar

Strawberries on a summer evenin'
Baby, you're the end of June
I want your belly and that summer feelin'
Getting washed away in you

Breathe me in, breathe me out
I don't know if I could ever go without

Watermelon sugar high
Watermelon sugar high
Watermelon sugar high
Watermelon sugar high
Watermelon sugar high
Watermelon sugar high
Watermelon sugar high
Watermelon sugar high

I just wanna taste it, I just wanna taste it
Watermelon sugar high

Tastes like strawberries on a summer evenin'
And it sounds just like a song
I want your belly and that summer feelin'
I don't know if I could ever go without

Watermelon sugar high
Watermelon sugar high
Watermelon sugar high (Sugar)
Watermelon sugar high (Sugar)
Watermelon sugar high
Watermelon sugar high
Watermelon sugar high
Watermelon sugar high

I just wanna taste it, I just wanna taste it (Woo)
Watermelon sugar high
I just wanna taste it, I just wanna taste it (Ooh)
Watermelon sugar high
Watermelon sugar
> Here Are All The Ways You Can Listen To Capital