WATCH: Halsey Attempted To Do Every Day Christmas Jobs In The Same Jumper As Roman Kemp
9 December 2018, 09:00
Halsey struggled to make a Christmas leftover sarnie and pull a cracker whilst sharing the same Xmas jumper as Roman Kemp.
Halsey's dropped an incredible anthem in 'Without You', but while at the #CapitalJBB, Roman Kemp took it upon himself to test how much she could do with him.
Armed with a two headed jumper, the 'Him & I' singer joined Roman in an attempt to throw the ultimate joint Christmas party.
> Halsey Teases Brand New 'Fun' Album For The Next Year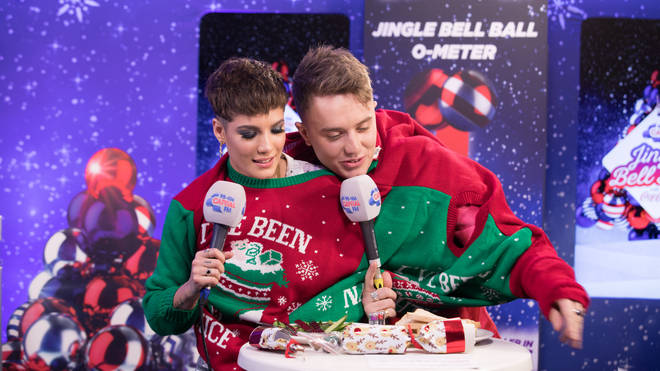 The pair attempted to pull a cracker and read dodgy jokes, while chomping on a sandwich made from leftovers.
But the ultimate highlight came when we got to hear Halsey belt out a Christmas classic (and Roman sort of wailed the lyrics.)
Just promise us you'll never make-up Roman again, Halsey.
> Catch Up On Halsey's Amazing #CapitalJBB Set Over On Our App!