Missing Amazon Parrot Found In Rotherham
31 March 2017, 12:08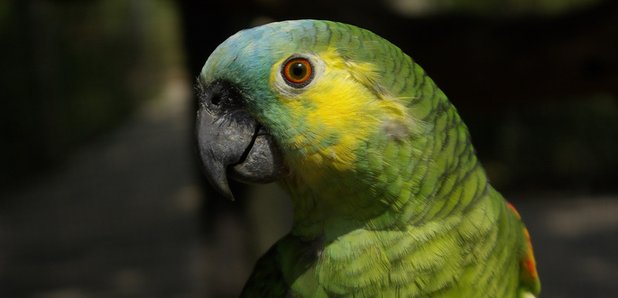 A parrot that went missing from the Tropical Butterfly House in Sheffield has been found, eating chocolate biscuits at Tesco.
Charlie the blue-fronted Amazon parrot went missing from the centre in North Anston on Wednesday.
She vanished whilst flying in the Bird Display Arena, staff there think the wind picked her up and flew her off course, then she couldn't find her way back.
She was discovered yesterday in the supermarket carpark in Dinnington eating chocolate digestives.
She is now happy at home at the wildlife centre.
Charlie used to be a pet, but they took her in 17 years ago.
Today (Friday 31st March) is her 19th birthday.