Give Your Afternoons Some Bass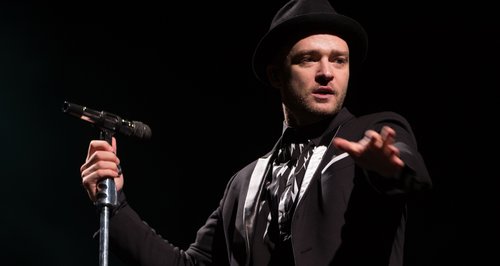 Whether you're sat at your desk dreaming of home time, or in your car on the go, set the dial to Capital FM and let the Bassman help you power through your day with the biggest tunes around.
We want to make your afternoon that bit more exciting with a chance to win a £100 Amazon Gift Card.
Autumn is on its way so get the latest fashion, gadgets and more on us!
Want to know more about your favourite artists? Make sure you check out Capitalfm.com. This week we take a look at Justin Timberlake!
After his amazing performance at V Festival we can't help but love JT even more! His amazing performance left the crowds wanting more! And if you want more of JT then check him out in the gallery below.
How to Enter:
For your chance to win, answer our music question below but hurry as entry for this prize closes at 9am on Monday 1st September 2014.
And don't forget to join The Bassman every weekday afternoon from 1pm followed by Capital Drivetime from 4pm as we help get you home with all the latest traffic and travel news.
Find out more about The Bassman via the link below.
The Bassman is here to brighten up your afternoons from 1pm - 4pm
Justin Timberlake: 19 Reasons He's The Greatest Performer On Earth
Justin is currently on the road with his 'The 20/20 Experience' world tour and will be over in the UK this March and April. Capital takes a look at why his show always blows everything else out the water.
Win A £100 Amazon Gift Card
Recently Played Tracks
To listen live, choose your preferred location:
On TV:

Capital's 110% Hits

4am - 7am