Win 'All The Hits' With Capital FM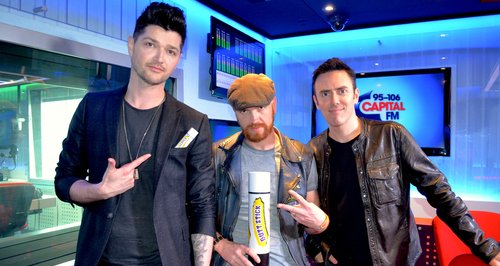 Breakfast is over, dishes are done, it's time to get a move on. Whatever you're up to make sure you have your radio locked on to Capital FM every morning to start your day with the best music around.

And to make your morning that bit more awesome we've a chance to win a £100 iTunes Gift Card.
You can download all your favourite Capital FM tunes and listen to them on the go, especially when you can't tune in to your favourite radio station!!
If you want to know more about your favourite artists make sure you check out Capitalfm.com. This week we look at The Script.
The Script are back with their amazing new song 'Superheroes', and you guys couldn't get enough when we played it here first on Capital! The boys have been hard at work on their fourth studio album in recent times, and 'Superheroes' is the first track from the forthcoming record. Can't wait for their new material? Then check them out in the gallery below.
How to Enter:
For your chance to win, answer our music question below, but hurry as entry for this prize closes at 9am on Monday 4 August 2014.
And don't forget to start your day with Capital Breakfast every weekday from 6am followed by Pandora from 10am.
Kick start your day
with 'All the Hits' on Capital FM
Pandora's on hand to get you through your work day with the hottest tracks from 10am.
The Script Lyrics Or A Romantic Comedy?
It's time to play Capital's latest quiz as we ask you to see how well you know the lyrics of The Script. We're asking you to see if you can guess between a line from a romantic comedy or one of the band's songs? Up for the challenge, then let's get going!
Win £100 iTunes Gift Card
Recently Played Tracks
To listen live, choose your preferred location:
Now playing: Non-stop hit music
On TV:

This Time Last Year

12am - 1am