Win 'All The Hits' With Capital FM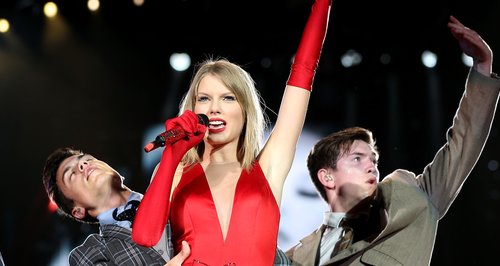 Breakfast is over, dishes are done, it's time to get a move on. Whatever you're up to make sure you have your radio locked on to Capital FM every morning to start your day with the best music around.

And to make your morning that bit more awesome we've a chance to win a £100 iTunes Gift Card.
You can download all your favourite Capital FM tunes and listen to them on the go, especially when you can't tune in to your favourite radio station!!
If you want to know more about your favourite artists make sure you check out Capitalfm.com. This week we look at Taylor Swift.
She's come a long way from her Country Singing days and here at Capital we think she'll be nominated for a Grammy! Her album 'Red' is the biggest selling of the year with sales of almost 4 million in the US! Check out our gallery of Taylor below.
How to Enter:
For your chance to win, answer our music question below, but hurry as entry for this prize closes at 23:59 on Sunday 22nd December.
And don't forget to start your day with Capital Breakfast every weekday from 6am followed by Rich Clarke from 10am.
Kick start your day
with 'All the Hits' on Capital FM
Rich Clarke plays you 'all the hits' from 10am until 1pm weekdays.
Taylor Swift's 'Red' UK Tour 2014: What To Expect
The 'I Knew You Were Trouble' star has just wrapped the North American leg of her 'Red' tour… but the fun doesn't stop there! Next year Ms. Swift will be bringing her hugely successful tour over to the UK to fully showcase her incredible 2012 album, which has spawned hit after hit - including '22', 'We Are Never Ever Getting Back Together', 'I Knew You Were Trouble' and 'Everything Has Changed'. Find out exactly what to expect from Taylor's 2014 UK tour right here!
Win £100 iTunes Gift Card
Recently Played Tracks
To listen live, choose your preferred location:
On TV:

Just Hits For Breakfast

6am - 8am