Win 'All The Hits' With Capital FM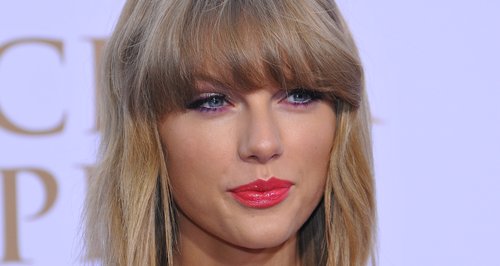 Breakfast is over, dishes are done, it's time to get a move on. Whatever you're up to make sure you have your radio locked on to Capital FM every morning to start your day with the best music around.

And to make your morning that bit more awesome we've a chance to win a £100 iTunes Gift Card.
You can download all your favourite Capital FM tunes and listen to them on the go, especially when you can't tune in to your favourite radio station!!
If you want to know more about your favourite artists make sure you check out Capitalfm.com. This week we look at Taylor Swift.
She has just released her new album 1989 and her new single Shake It Off even had some celeb fans, such as Kelly Clarkson! She has recently graced the cover of Rolling Stone magazine with a tell-all interview and is probably the sweetest person with best friends including Ed Sheeran and Selena Gomez. We want her as our own BFF! If you want to see more of Taylor Swift check out the gallery below.
How to Enter:
For your chance to win, answer our music question below, but hurry as entry for this prize closes at 9am on Monday 29th September 2014.
And don't forget to start your day with Capital Breakfast every weekday from 6am followed by Pandora from 10am.
Kick start your day
with 'All the Hits' on Capital FM
Pandora's on hand to get you through your work day with the hottest tracks from 10am.
Taylor Swift: When Her Song Lyrics Reflect Real Life
Taylor Swift is notorious for putting her life into her work, but who are these song lyrics really about?!
Win £100 iTunes Gift Card
Recently Played Tracks
To listen live, choose your preferred location:
MAGIC! Rude (Zedd Remix!)
On TV:

The Big Top 40

9pm - 12am