Win 'All The Hits' With Capital FM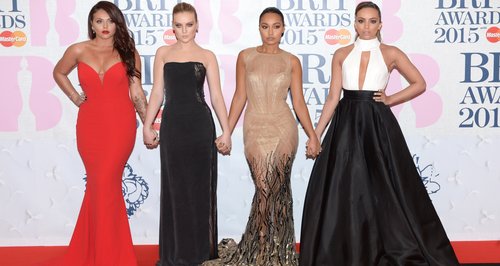 Breakfast is over and now it's time to get a move on. Whatever you're up to make sure your locked in to Capital FM every morning to start your day with the best music around.

And to make your morning a bit more exciting, we've got a £100 iTunes Gift Card to be won.

You can download all your favourite Capital FM tunes and listen to them on the go, especially when you can't tune in to your favourite radio station!!
If you want to know more about your favourite artists make sure you check out Capitalfm.com. This week we look at Little Mix.
The ladies have been hard at work in the studio on album three and we can't wait for it to be ready to buy! We have been waiting for this moment for what feels like forever – or at least ever since we found out that Little Mix were officially back, but if you can't wait to hear more from them take a sneak peek at their new material below plus check them out in the gallery of the 2014 Summertime Ball below too.

How to Enter:
For your chance to win, answer our music question below, but hurry as entry for this prize closes at 9am on Monday 13th April 2015.
And don't forget to start your day with Capital Breakfast every weekday from 6am followed by Pandora from 10am.
Kick start your day
with 'All the Hits' on Capital FM
From 10am With Pandora
Pandora's on hand to get you through your work day with the hottest tracks from 10am.
The ladies have been hard at work in the studio on album three – and have finally given us the first glimpse at what their new music will sound like.
Little Mix Live At The Summertime Ball 2014
The girls takeover the #CapitalSTB and make Wembley Stadium go WILD!
Win £100 iTunes Gift Card
Recently Played Tracks
To listen live, choose your preferred location:
On TV:

#iWANT Eggstra!

11am - 2pm