Win 'All The Hits' With Capital FM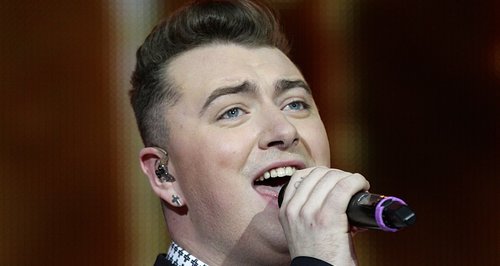 Breakfast is over, dishes are done, it's time to get a move on. Whatever you're up to make sure you have your radio is locked on to Capital FM every morning to start your day with the best music around.

And to make your morning that bit more awesome we've a chance to win a £100 iTunes Gift Card.
You can download all your favourite Capital FM tunes and listen to them on the go, especially when you can't tune in to your favourite radio station!!
If you want to know more about your favourite artists make sure you check out Capitalfm.com. This week we look at Sam Smith.

The 'Stay With Me' superstar took to Twitter this week after hearing the news that his debut album has sold over one million albums in both the UK AND US this year! Now we love him for this, and we know you do too! So check out the Sam Smith check out our gallery below.
How to Enter:
For your chance to win, answer our music question below, but hurry as entry for this prize closes at 9am on Monday 5th January 2015.
And don't forget to start your day with Capital Breakfast every weekday from 6am followed by Pandora from 10am.
Kick start your day
with 'All the Hits' on Capital FM
Pandora's on hand to get you through your work day with the hottest tracks from 10am.
Win £100 iTunes Gift Card
Sam Smith's Celebrity BFFs: Most Popular Man In Showbiz?
2014 has arguably been the year of Sam Smith. The 'Stay With Me' star has gone from strength to strength, and picked up a seemingly endless list of showbiz BFFs along the way! We've picked out the best of Sam's new best mates...
Recently Played Tracks
To listen live, choose your preferred location:
On TV:

Jingle Bell Ball: Sunday

1:30am - 3am
Jingle Bell Ball BEST OF THE BALL 15 - SUN - BACK - PART 5

Now

Jingle Bell Ball BEST OF THE BALL 15 - SUN - BACK - PART 4

02:31

Jingle Bell Ball BEST OF THE BALL 15 - SUN - BACK - PART 3

02:19

Jingle Bell Ball BEST OF THE BALL 15 - SUN - BACK - PART 2

01:53