Win 'All The Hits' With Capital FM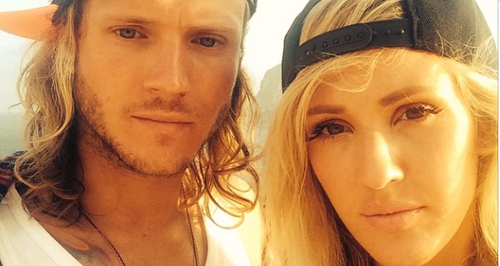 Breakfast is over, dishes are done, it's time to get a move on. Whatever you're up to make sure you have your radio locked on to Capital FM every morning to start your day with the best music around.

And to make your morning that bit more awesome we've a chance to win a £100 iTunes Gift Card.
You can download all your favourite Capital FM tunes and listen to them on the go, especially when you can't tune in to your favourite radio station!!
If you want to know more about your favourite artists make sure you check out Capitalfm.com. This week we look at Ellie Goulding.
We can't help but notice how loved up our girl Ellie is with the amazing McBusted's Dougie Poynter. After being snapped loads recently enjoying each others' company we can't help but smile and feel a little bit jealous that Ellie's bagged him for herself. Want to see more of her? Then check out the gallery below.
How to Enter:
For your chance to win, answer our music question below, but hurry as entry for this prize closes at 9am on Monday 1st September 2014.
And don't forget to start your day with Capital Breakfast every weekday from 6am followed by Pandora from 10am.
Kick start your day
with 'All the Hits' on Capital FM
Pandora's on hand to get you through your work day with the hottest tracks from 10am.
Ellie Goulding: 9 Pictures That Leave Us 'Starry-Eyed' #WCW
To celebrate Woman Crush Wednesday this week it's all about 'Burn' singer Ellie... who takes on her well-deserved #WomanCrushWednesday crown.
Win £100 iTunes Gift Card
Recently Played Tracks
To listen live, choose your preferred location:
On TV:

The Crunch

8am - 9am
08:24

LuvBug feat. Talay Riley Resonance

08:21

08:13