Take On Our Capital Challenge Night & Win BIG With University of Bolton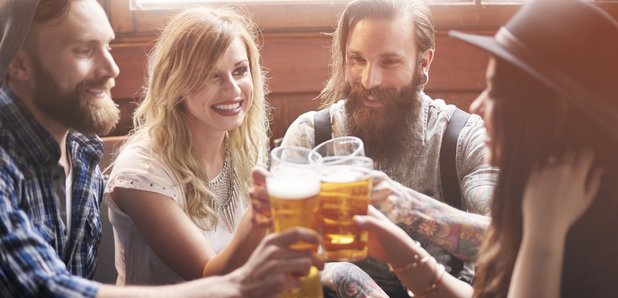 Getting your head in the game and thinking about your next steps for September? It's not too late to apply for the University of Bolton, as they still have places left for courses starting this year!
And to keep your brain working over the summer, we've a challenge to test your knowledge on all things music, sport, and everything in between.
Join us at the Hogarths in Bolton on Wednesday 16th August as we're hosting our very own Capital Challenge Night, where Rob, Rach and Wingman will host our quiz rounds.
Three rounds of questions stand between your team and the grand prize of £1000! So what are you waiting for? Round up a team, create a ridiculous team name and get ready to be challenged to the max.

So want to join us? Register below before 23:59 on Sunday 13th August as you could be bagging yourself a table for up to five people at our Capital Challenge Night at Hogarths on Wednesday 16th August at 7:30pm. You've got to register to get on our guest list so don't miss out.
Join us for the Capital Challenge Night
Wednesday 16th July at 7:30pm
Hogarths, 37 – 41 Churchgate, Bolton, BL1 1HU
REGISTER BELOW NOW!

The University of Bolton is a modern and dynamic university delivering top-class, industry-relevant courses. With a wide range of courses available from undergraduate to postgraduate and PGCEs, whatever you want to be, there's sure to be a course for you.
There's Accountancy, Civil Engineering, Computing, Dental Technology, Law, Maths, Nursing, Psychology, Special Effects, Theatre & Sport and LOADS more to choose from.
As part of their Teaching Intensive, Research Informed approach, they aim to provide study and learning environments which are as close as possible to what you'd find in the real world.
They work with employers to ensure that they have industry-standard equipment and they provide the best in simulated learning. Many of their facilities are even used by their partner organisations and industry.
Call their Clearing Hotline on 01204 903030