Jess Glynne – 'Don't Be So Hard On Yourself' (Live At The Jingle Bell Ball 2018)
9 December 2018, 21:37
Jess Glynne knows a thing or two about putting on a brilliant show, as she proved with the live version of 'Don't Be So Hard On Yourself' at the #CapitalJBB!
After Jess Glynne's brilliant single 'Hold My Hand' hit the top spot on the UK chart, her equally amazing follow-up single 'Don't Be So Hard On Yourself' also reached number one - an incredible achievement.
> Capital's Jingle Bell Ball 2018: How To Watch, Listen & Stream
Making sure she smashed her #CapitalJBB set, Jess opened with both hit songs and her vocal performance made it obvious why she's built up such a massive fan base over the last few years.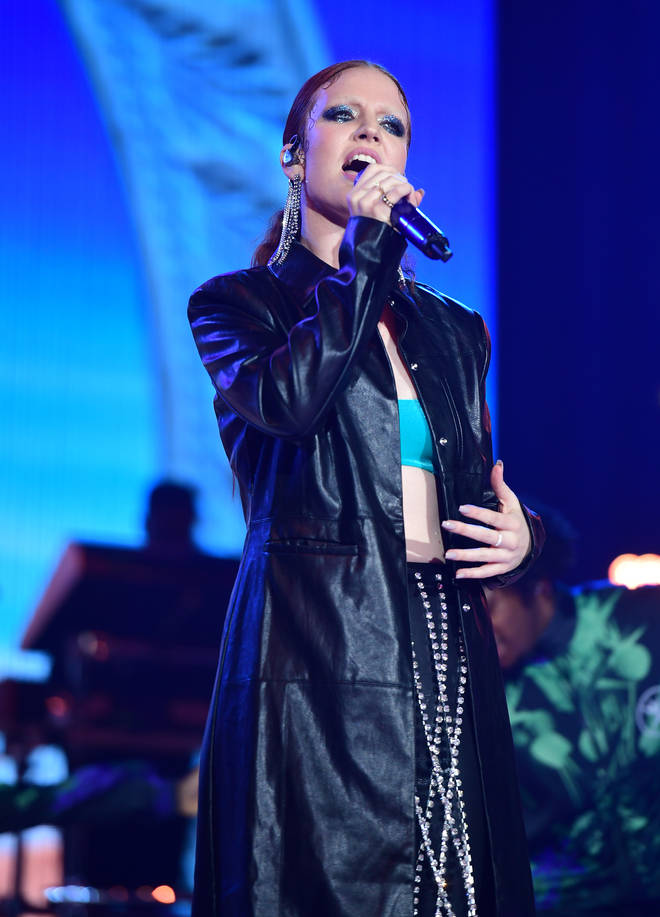 Making Capital's Jingle Bell Ball with Coca-Cola one to remember, Jess and her dancers absolutely nailed their live set and this is one we could watch over and over again!
Check out Jess Glynne's performance of 'Don't Be So Hard On Yourself' via the video above and relive that #CapitalJBB magic…
Jess Glynne – Jingle Bell Ball 2018 Set List
'Hold My Hand'
'Don't Be So Hard On Yourself'
'These Days'
'Thursday'
'Rather Be'
'All I Am'
'I'll Be There'
Jess Glynne – 'Don't Be So Hard On Yourself' Lyrics
I came here with a broken heart that no one else could see
I drew a smile on my face to paper over me
The wounds heal and tears dry and cracks they don't show
So don't be so hard on yourself, no
Let's go back to simplicity
I feel like I've been missing me
Was not who I'm supposed to be
I felt this darkness over me
We all get there eventually
I never knew where I belonged
But I was right and you were wrong
Been telling myself all along
Don't be so hard on yourself, no
Learn to forgive, learn to let go
Everyone trips, everyone falls
So don't be so hard on yourself, no
'Cause I'm just tired of marching on my own
Kind of frail, I feel it in my bones
Oh let my heart, my heart turn into stone
So don't be so hard on yourself, no
I'm standin' on top of the world, right where I wanna be
So how can this dark cloud keep raining over me
But hearts break and hells a place that everyone knows
So don't be so hard on yourself, no
Let's go back to simplicity
I feel like I've been missing me
Was not who I'm supposed to be
I felt this darkness over me
We all get there eventually
I never knew where I belonged
But I was right and you were wrong
Been telling myself all along
Don't be so hard on yourself, no
Learn to forgive, learn to let go
Everyone trips, everyone falls
So don't be so hard on yourself, no
'Cause I'm just tired of marching on my own
Kind of frail, I feel it in my bones
Oh let my heart, my heart turn into stone
So don't be so hard on yourself, no
Oh, oh, oh, I
I learned to wave goodbye
How not to see my life
Through someone else's eyes
It's not an easy road
But now I'm not alone
So I, I won't be so hard on myself no more
Don't be so hard on yourself, no
Learn to forgive, learn to let go
Everyone trips, everyone falls
So don't be so hard on yourself, no
'Cause I'm just tired of marching on my own
Kind of frail, I feel it in my bones
Oh let my heart, my heart turn into stone
So don't be so hard on yourself, no
'Cause I'm just tired of marching on my own
Kind of frail, I feel it in my bones
Oh let my heart, my heart turn into stone
So don't be so hard on yourself, no
> Download Our Free App For All The Latest #CapitalJBB News