Jess Glynne – 'These Days' (Live At The Jingle Bell Ball 2018)
9 December 2018, 21:33
It hit the number one spot on the chart and Jess Glynne's #CapitalJBB performance of 'These Days' definitely hit the top spot in our hearts!
When Jess Glynne teamed up with Rudimental, Macklemore and Dan Caplen for 'These Days', we knew something special was on the cards, so when it went straight to the top of the charts we weren't surprised.
> Capital's Jingle Bell Ball 2018: How To Watch, Listen & Stream
Even though Jess was performing the hit song by herself this time around, she completely owned the stage at London's O2 and filled the iconic venue with her stunning vocals.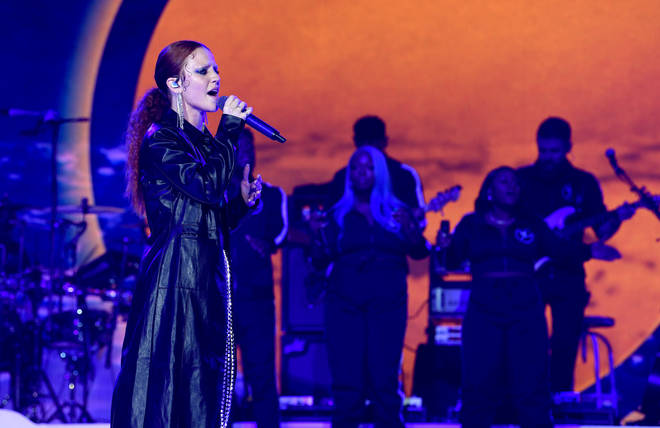 The 16,000 strong crowd were in strong voice too and backed Jess up with some solid vocals of their own - not a bad way to make your mark on the #CapitalJBB 2018!
Check out Jess Glynne's performance of 'These Days' via the video above and relive that #CapitalJBB magic…
Jess Glynne – Jingle Bell Ball 2018 Set List
'Hold My Hand'
'Don't Be So Hard On Yourself'
'These Days'
'Thursday'
'Rather Be'
'All I Am'
'I'll Be There'
Jess Glynne – 'These Days' Lyrics
I know you moved onto someone new
Hope life is beautiful
You were the light for me to find my truth
I just wanna say, thank you
Leaving to find my soul
Told her I had to go
And I know it ain't pretty
When our hearts get broke
Too young to feel this old
Watching us both turn cold
Oh, I know it ain't pretty
When two hearts get broke
Yeah, I know it ain't pretty
When two hearts get broke
I hope someday
We'll sit down together
And laugh with each other
About these days, these days
All our troubles
We'll lay to rest
And we'll wish we could come back to these days, these days
These days, these days
These days, these days
Three years of ups and downs
Nothing to show for it now
And I know it ain't pretty when the fire burns out
Calling me when I'm drunk, remind me of what I've done
And I know it ain't pretty when you're trying to move on, yeah
I hope someday
We'll sit down together
And laugh with each other
About these days, these days
All our troubles
We'll lay to rest
And we'll wish we could come back to these days, these days
Oh I know, I know
Oh I know, I know
Oh I know, I know
These days, these days
Oh I know, I know
Oh I know, I know
Oh I know, I know
To these days, these days
Cigarettes in the ash tray
Reminiscing on those past days
I thought you'd end up with my last name
But that changed
And I travelled around the world
Think where you living at now?
I heard you moved to Oxford
Got an apartment and settled down
And every once in a while
I start texting
Write a paragraph
But then I delete the message
Think 'bout you like a pasttime
I could cry you a river
Get you baptised or
I wasn't ready to act right
Used to always think I'd get you back, right
They say that things fall apart (yeah)
We were gonna move to Brooklyn
You were gonna study Art (oh no, oh)
Love is just a tool
To remind us who we are
And that we are not alone
When we're walking in the dark
I hope someday
We'll sit down together
And laugh with each other
About these days, these days
All our troubles
We'll lay to rest
And we'll wish we could come back to these days, these days
We'll wish we could come back to these days, these days (these days, these days, these days)
> Download Our Free App For All The Latest #CapitalJBB News