Jimmy Savile Abuse Report Out For Leeds Hospital
26 June 2014, 10:16 | Updated: 30 March 2016, 13:50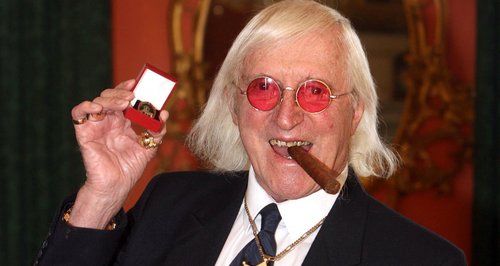 Leeds Teaching Hospitals NHS Trust have released a report of an 18-month independent investigation into matters relating to Jimmy Savile and the hospital.
The independent investigation has interviewed over 200 people and reviewed over 1300 documents covering the 50 years Savile was associated with Leeds General Infirmary, which is run by the Leeds Teaching Hospitals Trust.
Savile's association with Leeds General Infirmary began in 1960 and continued until his death in 2011. Initially through work on the hospital radio service, he became a regular visitor to the hospital, as a celebrity, a fund-raiser and as a volunteer porter. Savile enjoyed access and privileges not available to other volunteers or celebrity visitors.
This unrestricted access gave Savile ample opportunity to indulge in abusive and inappropriate contact with patients and staff.
Sixty people came forward to give accounts of such experiences with him. Of those, 33 were patients at the time, and 19 of these were aged under 16 years.
The ages of Savile's victims ranged from five to 75 years, though the majority of his victims were teenagers or young adults. Nineteen victims were hospital staff; all of those were female. A further eight female victims were teenagers who met with Savile at the hospital. Savile's victims at the hospital included men, women, boys and girls.
The first case of abuse reported to the investigation happened in 1962 when Savile was 36 years old, the most recent in 2009 when he was 82. Reported encounters with Savile ranged from lewd remarks and inappropriate touching to sexual assault and in three cases, rape.
Forty three of the encounters took place in public areas such as wards, corridors and offices. Nine of his victims told a member of staff about what happened either directly or via their parents at the time of the abuse. None of these allegations were subsequently communicated to people in more senior positions.
Standards in the hospitals run by Leeds Teaching Hospitals NHS Trust today are very different from those when Savile was at his most active. However, there is always room for improvement and the independent investigation has made 31 recommendations for the Trust.
The Chair of the independent investigation, Dr Sue Proctor said:
'Before saying anything about our findings, I want to commend the courage of those former patients, staff and visitors to Leeds General Infirmary who experienced abusive or inappropriate encounters with Savile.
'Because they came forward voluntarily and told us what happened to them, the NHS in Leeds and across the country now has an opportunity and an obligation to learn from their accounts and make sure that what happened in Leeds at the hands of Savile can never happen again.
'The NHS is in their debt and I am truly grateful to each of them.'
'For some, although the abuse took place decades ago, their experience endures as a painful and upsetting memory that still has an effect on them today.'
Many people will be affected and troubled by the findings of this and other investigations into Savile's activities.
For those who are affected by these reports, a helpline has been set up by three major charities, NSPCC, Victim Support, and NAPAC staffed by people with expertise and understanding about these matters.
The number to ring is 0808 8005000.